Some Vintage Genre Fiction Still Worth Reading (and Why)
Some Vintage Genre Fiction Still Worth Reading (and Why)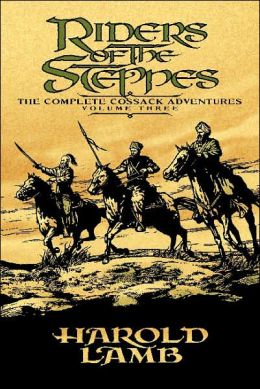 We love our vintage Historical Adventure, Science Fiction, Fantasy and Sword and Sorcery/Planet/ Sandal/Wombat etc. Call it Vintage Genre Fiction. This despite the fact that most old stuff is crap.
Seriously.
Listen: We're on a road trip and my wife — Driver's Privilege, and bear with me — puts on a retro chart show for 1968. We bop along to The Rolling Stones and some Soul, then on comes a song called MacArthur Park.
Go on, click the link I dare you. You'll love the maudlin delivery, the lush strings and perky keyboard arrangement. Better yet are the lyrics. Here's the refrain:
Someone left the cake out in the rain,
I don't think that I can take it,
'Cause it took so long to bake it,
And I'll never have that recipe again, oh noooooo
At this point the kids and I are howling with pain.
Now if you like 60s music, know about, then right now you're fighting the urge to dive down to the comments and start explaining why it's good (please don't). And it's true, if you have a specialist interest then your cultural pleasures aren't always mainstream.
Everybody else is still trying to unhear that song (Someone left the cake out in the rain/ I don't think that I can take it/ Cause it took so long to bake it…).
And that, my friends, is how most people react to Vintage Genre Fiction.
Even so, some Vintage Genre Fiction is worth the effort. I think this is often because rather than despite it being vintage.
The obvious advantage of  Vintage Genre Fiction is that there's a lot of it. The corollary of Sturgeon's Law is 10% of stuff is good and 1% is great, so you just need a big enough basket from which to cherry pick. There are bound to be hundreds of old stories that are really very good old stories (unlike The Walking Drum).
However, I think vintage can be a literary strength, that we turn to vintage books to get something we couldn't normally get from modern ones.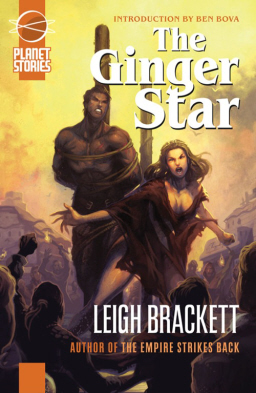 Sometimes it's to do with the kind of book. The vintage shelves are where we find dead sub genres like Sword and Planet  — "…that is not dead which can eternal lie" — and books that are shorter than the 100,000-word doorstops of today.
They are also the place for stories that nobody can write nowadays. Some kinds of adventure story rely on… dated social values in order to supply The Other — nobody is going to write another She. Another example; Pulp SF does Bad Things to Science — EE "Doc" Smith has a freedom of creativity denied to modern writers. Other kinds of stories have been done definitively, or have merely become cliche. There can only be one Conan;  If you want a lone barbarian swordsman tale, you need to read Robert E Howard.
Sometimes the dated delivery just fits the story. The Hobbit and The Lord of the Rings might not be publishable today, but they are perfect as they are. The dense prose of Gormenghast just goes with the setting. Edgar Rice Burroughs at the height of his powers still has a quaint old world feel that grounds his characters in their time and place. Jump back half a millennium and Le Morte De Arthur works best in the original 15th-century prose.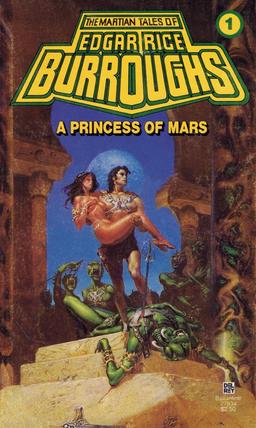 Of course, Sir Thomas Malory, who wrote about knights and battles, was a knight and a veteran of battles and lethal brawls. It's no accident that he was the author to nail the King Arthur stories. A man of medieval violence retelling old tales to wile away gaol-time — Malory bridges the gap between us and the mythic past.
And that brings us to perhaps the real reason why some Vintage Genre Fiction survives: the authors were writing what they knew.
HG Wells didn't know he was writing Steampunk… his voice is authentically Victorian because he was Victorian.
Edgar Rice Burroughs grew up in a time when there were blanks on the map. He spent two years in the US Cavalry… he not only wrote Sword and Planets, he'd been trained to fight with a sword in an era when men really did claim to espouse a code of chivalry.
Robert E Howard knew old gunfighters and lived in a brawling oil town… he didn't have to reach far for models for Conan and Kull. Harold Lamb traveled the Middle East before AK47s and technicals… he knew what a party of desert riders looked like because he'd actually seen them. Tolkien saw the horrors of the Great War and lived at a time of transition and put both into The Lord of the Rings.
Ultimately, more than plot, style or — for Science Fiction — successful prediction, it is this closeness to the material — this authorial authenticity — that seems to make a genre book a classic.  Authors who write what they know, who capture a zeitgeist rather than simply escape it — they are the ones whose books last best.
Can we use this to identify future classics? My guesses are:
The Forever War by Joe Haldeman (Vietnam veteran).
The Neuromancer by William Gibson (the Information Age as seen from just before it kicked off).
Accelerando by Charles Stross (the accelerating Information Age from the inside).
What books would you add to this list?
---
M Harold Page is the sword-wielding author of books like Swords vs Tanks (Charles Stross: "Holy ****!"). For his take on plot and narrative, take a look at Storyteller Tools: Outline from vision to finished novel without losing the magic.