World Fantasy 2015: It's the Rosencrantz and Guildenstern Are Dead of Convention Reports
World Fantasy 2015: It's the Rosencrantz and Guildenstern Are Dead of Convention Reports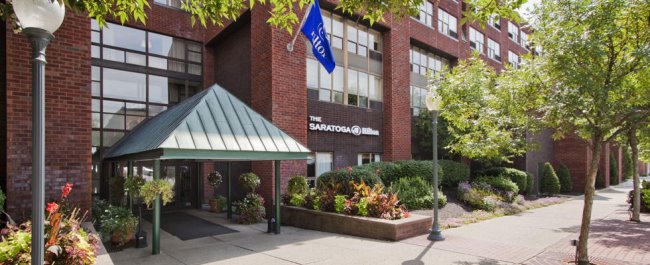 The Saratoga Hilton, site of the 2015 World Fantasy Convention
Ask a literary agent how writers should pursue representation, and they almost always say, "Go to any convention, and we'll all be in the hotel bar."
In years past, I've tried agent/author speed dating at the Nebulas weekend, pitch sessions with agents at writing conferences, commenting on agents' manuscript-wish-list blog posts — all the in-person variations but the bar, because the bar is not my natural habitat. Then again, in years past, I didn't have an award in my pocket. Lots of people may be ambivalent about awards, but agents like them. This year I figured I might be out of my element, but I would no longer have that aura of desperation that surrounds unpublished novelists with no specific prospects. I finally had something an agent might want.
So I set my sights on the World Fantasy Convention, a con known for a base of attendees consisting almost entirely of professionals in the field. I love a good panel, I love a good reading, I love a good casual schmooze, but I had a mission. One that was certain to throw me into a wide variety of interactions that would range from the awkward to the absurd, with perhaps a little sweet spot of productivity in the middle.
When John O'Neill asked me to write a con report, I told him I had none of the kinds of impressions people record in them. What I had instead was my misadventures in agent hunting. John was laughing already, and urged me to post it.
If you want to know about the World Fantasy Awards and their banquet, memorable quotes from notable figures, the controversy over the toothless harassment policy, I'm not your girl. Not this time, anyway.
But you can time-travel back to the start of my most recent unfinished agent hunt and watch me indulge my hubris.
[Click on any of the images for bigger versions.]

The 2015 World Fantasy Convention Autograph session
Let's go back to August for a moment. No sooner had I recovered from winning an award than I got serious about two campaigns to put the thing to work: a Kickstarter to publish an especially peculiar novella, and an agent hunt. Whenever the temptation to procrastinate on one project struck, I'd switch to the other. My pre-Kickstarter stage fright inspired this webstalking research process:
I finally coughed up the bucks to join Publishers Marketplace. Working my way from the bottom up on the list of the top 100 dealmakers in SF/F, I eliminated:

Anybody who hadn't sold a work of fantasy within the past year, no matter how much else they'd sold,
Anybody who didn't explicitly name fantasy as a genre s/he was looking for,
Anybody whose roster of fantasy authors consisted only of romance crossovers and/or YA, because those are subgenres I don't write,
Anybody whose roster of SF/F authors only named men, because I've beaten my head against enough brick walls in this lifetime, and
Anybody who listed epic fantasy, contemporary fantasy, or family sagas among the things they did NOT want to see, because those are all things I love to write.

I set up a Trello board to organize my notes on the 25 agents who made the cut. As I researched each agent, I noted:

The agency s/he worked with,
Relevant authors the agent represented,
Favorite subgenres, patterns of obsession that overlap mine (e.g. ghost stories, non-monarchical fantasy societies), classic authors in genre or out who've influenced their taste,
Interview quotations that gave a sense of the agent's personality, and in a few cases
Junior agents at the same agencies who were just beginning to establish their client lists.

Then I scoured the internet for any indication of whether each of my agents — now numbering about 30 — would be attending the World Fantasy Convention.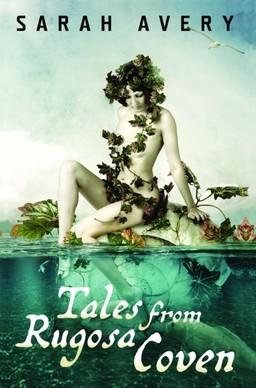 That left me with a list of six agents to stalk try to introduce myself to at WFC, and a sizable backup list to make the stakes of meeting those six feel a little more manageable. What if I spontaneously combusted at the bar, right in front of everybody? I still had plenty of other agents on my list who wouldn't have witnessed my chagrin firsthand.
Finally — and this turned out to be decisive — I ran Google image searches for photographs of the six who'd be at WFC.
Okay, that wasn't quite the end of my preparation, but it should have been. In the last fits of Kickstarter procrastination, I resorted to going over the con progress report's list of all the expected attendees, in alphabetical order. Anytime I came to a name I didn't know, I Googled the name with the words "literary agent," just to make sure I hadn't missed anybody. Even with my pre-Kickstarter nerves, I only made it to the end of B before I came to my senses and knocked it off.
Then the Kickstarter campaign launched (It made its goal a couple days ago and has until noon today to reach stretch goals), and I didn't have a second to think about WFC until the day I packed for Saratoga Springs.
The drive from DC to Saratoga should have been about six hours. The third time I got stuck behind the scene of a high-speed accident, I just focused on thanking the universe that I hadn't been in any of them.
So I missed my own reading and arrived to find worried Facebook messages from people who'd shown up for it. We hoped for more of the Rugosa Coven book. Are you okay? Yes, and all the more okay for knowing ten live human beings had come to hear me read. It's never guaranteed that the audience will outnumber the authors at a reading. I'm grateful every time it happens.
The first thing I did, of course, was go to the bar to look for agents.
Nobody on my list was there, but I found friends from Capclave to join for an early dinner, and I picked their brains about the agent they'd known for years who had just joined a literary agency and was now one of the junior people on my list.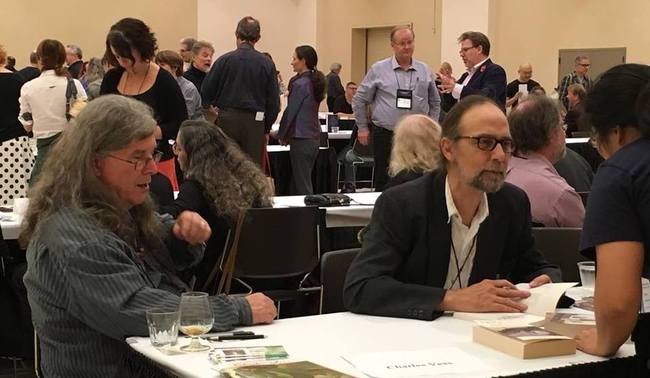 Charles Vess and Charles de Lint at the Autograph Session
I checked out the art show, while my mind spun its favorite elevator pitch for its favorite manuscript like wind spins a Tibetan prayer wheel.
I checked out the dealer's room, which on Thursday wasn't really set up yet, with my wheels still spinning.
I even went to a couple of panels. They were delightful at the time, but I don't remember a thing about them now. I didn't take any notes, because panels weren't my mission.
When at last I ventured back to the bar, I found something far better than an agent.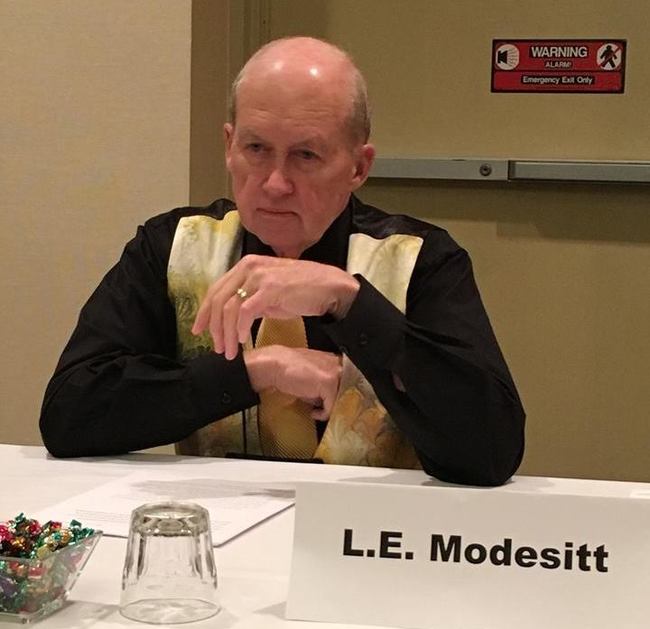 L.E. Modesitt at the Autograph session
I found Jason M. Waltz, a longtime Black Gate regular and online friend I'd never met in person. Putting a real voice to a conversation you've been drifting in and out of for five years is one of the best things about going to cons. He and his traveling companions made me welcome and got me out of my preoccupations. We talked about books, RPGs, and general geekery for a couple of delightful hours.
Jason was the one who spotted the first agent. They'd met at a party earlier that evening, so Jason was able to introduce me.
The agent was wary. Agents have a right to be. Strangers run them down in public places and look at them as if there's a spigot hovering in the air over their heads that, if the strangers could just open it, would pour out fame and checks. All kinds of crazy people pursue agents. If it were just the kind of crazy that produces good books, that would be another matter, but really, it's all kinds. So, which kind was I?
The agent's response to the introduction wasn't quite a presence attack, in the RPG sense, but it was a carefully calibrated deflection. I'm really more interested in literary fiction.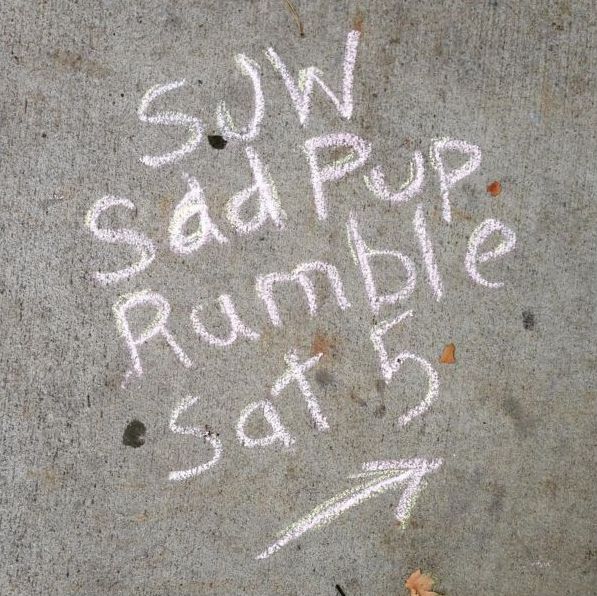 Graffiti outside the hotel
Although there are words that can intimidate me, literary isn't one of them. Rather than indulge my capacity for snark — Then what are you doing at the World Fantasy Convention? — or defensiveness — Kid, I was teaching poetry at a major university when you were in kindergarten — or impostor syndrome — Oh, never mind then — I had a Moment of Clue and asked him who he liked to read.
Weirdly, he didn't answer, but asked about my book. So I suppose I passed a test. One elevator pitch later, I had an invitation to send materials and a business card in my hand.
Then I spotted a young woman whose name and face I remembered from my research, but I couldn't recall any other details. Not her agency, her client list, her favorite classics. Was I such a lightweight drinker that one Macallan on the rocks could drive all my notes right out of my head? No, it turned out she was an intern at an agency, and had decided to pursue some other niche in the publishing ecosystem after her internship ran out.
"There's no reason you could know my name," she said.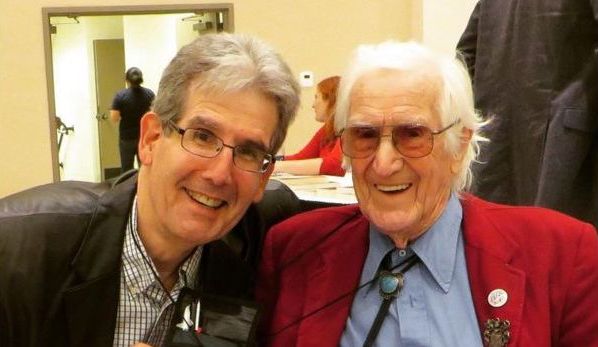 Scott Edelman and David Kyle (whose first convention
was in 1936) at the Autograph session
So I told her about my Kickstarter procrastination, and going through the attendees list, name by name, to the end of B. She was at the beginning of B. "Agents say they like authors to do their research," I said, "but after B, I knew I'd overshot."
At this point, the agent Publishers Marketplace ranks as the top dealmaker in SF/F walked into the bar.
For the first of many times, I felt like I was living in a jokebook.  A duck walks into a bar. A gorilla walks into a bar. A rabbi, a Baptist preacher, and a Catholic priest walk into a bar.
And there she sat, not three feet from me, intently focused on a quiet conversation with a guy who, it turned out, was one of the junior agents she worked with. For half an hour, I hung out with Jason and his friends and the intern, watching the top dealmaker for any sign of an opening. Nope.
Rather than make myself memorable for all the wrong reasons, I called it a night. My hotel roommate, copyeditor extraordinaire Elektra Hammond, and I gossiped about small presses until nearly 2 a.m.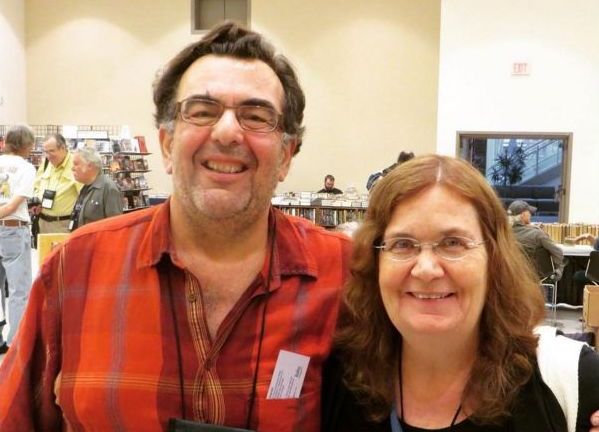 Paul DiFillipo and Sheila Williams in the Dealers Room
By the time I was ready to go back to City Center for the con, it was past lunch. This is not how I generally like to do conventions. Hand me a programming grid full of panels, and I'm a kid in the proverbial candy store. After reminding myself a couple of times that panels were not, overall, my mission, I prepared for the one panel I was on.
That panel turned out to be newsworthy not for its content, but because of accessibility issues. Author Mari Ness, who uses a wheelchair, was unable to get onto the stage because there was no ramp. This issue has been covered elsewhere, with all its ramifications for policy, conrunning logistics, and ethics. All I can add to the accessibility discussion is that the other panelists (David Hartwell, Darrell Schweitzer, Stephen R. Donaldson) and I were nearly as uncomfortable with the situation as Ness was. The hotel staff said they'd have to take the stage entirely apart to put their ramp on it, and we were late already, so Ness decided to do the fastest thing. She positioned her wheelchair close enough that we could pass her a microphone. Donaldson was an excellent moderator, and Hartwell and Schweitzer (who on occasion have been known to hold forth) kept themselves uncharacteristically concise to make space in the discussion for Mari. The physical space might not have been inclusive, but we were all determined that the discussion would be.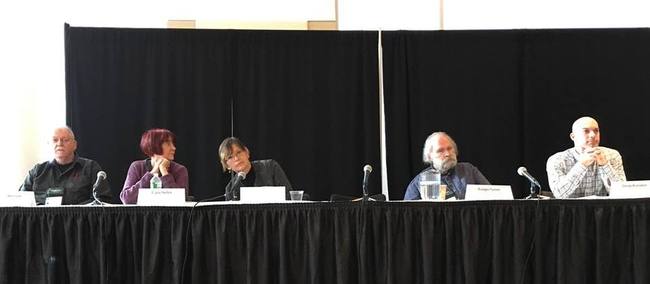 Fantasy and Detective Fiction panel, with Glen Cook,
Caro Soles, Kristine Smith, Rodger Turner, and Derek Künsken
As it turned out, Mari was the only one whose remarks drew spontaneous applause. We were talking about the ancient epics, contemporary fantasy epics, and what kinds of lineages do or don't connect them. What, Donaldson asked, were our personal favorites among the modern epics? And though the rest of us got more and more obscure with our picks, Mari's was Star Wars. And that felt more personally foundational than any other epic we'd discussed.
Afterward, I got into a conversation with an Israeli agent who'd come to do translation deals and international rights. If she were based in the United States, she'd have leap-frogged over everyone I researched. Alas. Partly because neither of us was exactly what the other had come looking for, we got to have a delightful dinner together talking about books we love — talking shop without having to talk business too much.
The mass autographing event that evening turned out to be more useful than the bar.
I set up with my two books, both from small presses, among authors who ranged from pillars of the genre to the greenest self-published beginners. There were people and books from every subgenre, every generation still living, every order of magnitude of skill. What does an author in small press do in a hall like that?
I try to find thoughts that make me smile, hot cocoa thoughts, and think them continuously for two hours.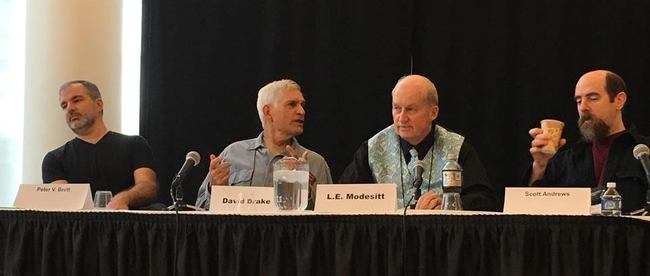 Epic Fantasies: Trilogies, Series… Stand-alones?
with Peter V. Brett, David Drake, L.E. Modessit, and Scott Andrews
And after the award, I had a big roll of gold foil stickers printed up with the Mythopoeic Society's logo and the name of the award in official-looking typography. They weren't issued by the Society, which runs on a modest budget, but the claim they assert is legitimate.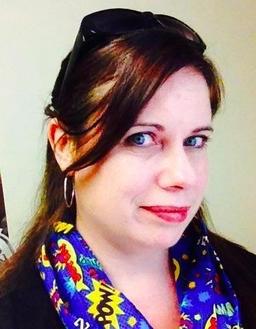 Gold foil stickers, man. Don't underestimate their irrational power.
So for those two hours, I got to hang out with Black Gate's own Marie Bilodeau, think warm fuzzy thoughts, and sell the occasional book while I watched for agents in the crowd.
There was the top dealmaker again, with her protegé in tow.
I turned to Marie and said, "I think that's [name redacted] over there." Not loudly, just conversationally, since we'd been talking about agents anyway. And the dealmaker's head swiveled to see who'd been saying her name. A moment later, she and her protegé were reading the jacket copy on my book. An elevator pitch later, I had a request for materials and a business card in my hand.
Not long after, an agent who's less genre-specialized but every bit as big a deal came by without his convention name tag on. But I'd done my homework, and I was pretty sure I had the right guy. So I said his name tentatively, and he came to see my book and find out what manner of creature I was. I turned out to be a creature with an award who didn't already have representation. Agents like awards. Pitch. Request. Card.
At the bar, I found Jason Waltz and his friends with Steven Erikson, Ian C. Esslemont, and David Keck — authorial company I would have found intimidating if they had let me. But they made me welcome, and we traded stories about slushpiles and classroom teaching for an hour or so.
Saturday afternoon, I found the last of the junior agents on my list at the bar. S/he talked over everyone around him/her, including his/her senior colleagues, whose eyes were glazing over. I asked myself, Would I want to be represented by someone who talked to acquiring editors the way this person is talking to senior colleagues right now? So that was one agent crossed off the list.
I was down to two names. One of those agents appeared not to have made it to the convention after all. The other was nowhere in evidence. I figured I'd find her or not, and relaxed for the first time in days. I hung out with friends wherever I happened to find them, finally got to meet Black Gate alumna C.S.E. Cooney in person after years of online friendship, and went to a reading by the Winnipeg Wyldlings because I could.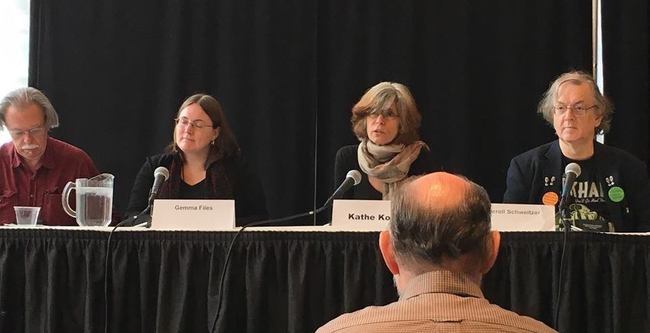 Visionary Horror panel
with Robert Knowlton, Gemma Files, Kathe Koja, and Darrel Schweitzer
The Winnipeg Wyldlings are Steven Erikson, Ian C. Esslemont, and David Keck. They've all long since left Winnipeg behind, but they still make a fine triptych at a reading — especially since they were all wearing tuxedos. There is a delicious irony in gritty sword and sorcery read by authors in black tie. I'll confess, I hadn't read any of them before they were announced as WFC guests. I'd been enjoying them on the page in the months leading up to Saratoga, and they were even better out loud.
That evening, the parties listed on the program were loud, crowded, and hot. I made the rounds and ended up at…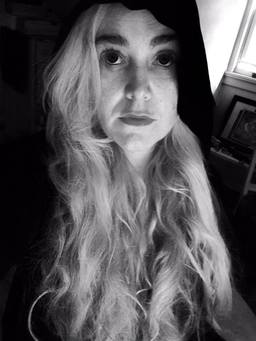 "The bar? Again? My roommate, the party girl," said Elektra, as incredulous and amused as I was.
There were no new agents at the bar, but I got to enjoy another fine hour trading teaching and writing stories with Jason and the Winnipeg Wyldlings.
Sunday morning was a rush of farewells and suitcases and last-chance readings, as Sunday mornings tend to be. I was just saying goodbye to C.S.E. Cooney when the last agent came down the hallway behind her.
"Agent," I blurted.
Claire turned to look.
"The woman in the red coat," I said.
"Go get her," said Claire, who later described this incident with many cheerful capital letters: She POUNCES. She STRIKES!
Well, strikes in the sense of saying I'd hoped to meet the agent at the convention, but I didn't mean to delay her getting home. No, it's all right, tell me about your book. Rather than ask for materials, this one gave advice on what kind of fallback position would still allow me to move up in my career reasonably soon. It was an excellent fallback position, one I hadn't thought of, that really would work if I needed it to. Though the last agent was in some ways the least encouraging, she probably spent more thought on my project than almost anyone else did, and in just as short a time. I'm so glad I talked to her.
But I'm not setting out with a fallback position as my destination.  I'm still a writer with a mission.
Many thanks to Scott Edelman and Arin Komins for their generous permission to use their photos for this article.
---
Sarah Avery's last post for us was about her still-running Kickstarter campaign to self-publish a novella, "The Imlen Bastard," with illustrations by Kate Baylay. She won the 2015 Mythopoeic Fantasy Award for her novella collection, Tales from Rugosa Coven. The Trafficking in Magic, Magicking in Traffic anthology she coedited with David Sklar includes stories by James Enge, Elizabeth Bear, and Darrell Schweitzer. Her own short stories have appeared Jim Baen's Universe, Fantasy Scroll Magazine, and the last print issue of Black Gate. Sarah's an escaped academic who survived earning a Ph.D. in English literature, and an ambivalently entrepreneurial private tutor. You can keep up with her at her website, sarahavery.com and follow her on Twitter.