Dear Conservatives: Don't Let the Door Hit You On the Way Out
Dear Conservatives: Don't Let the Door Hit You On the Way Out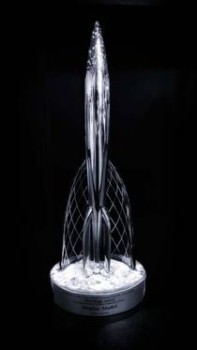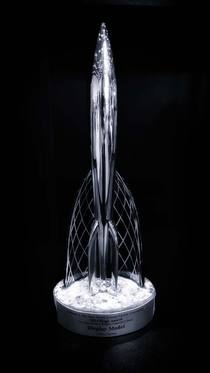 The results of the 2015 Hugo balloting are in. The results are a clear statement to conservatives: you're not welcome in true SF fandom as long as you bitterly cling to your ideals.
When I read io9's liveblog of the results this morning, I was dismayed, but not the tiniest bit surprised, to see NO AWARD after NO AWARD, all to the accompaniment of raucous cheering and Charlie Jane Anders's gloating. This is exactly what I predicted after reading the clamor here at Black Gate and elsewhere on the net, and the surging tide of people saying "Vote NO AWARD on everything! Let's show the Puppies they can't get away with it!"
In the editor categories, as well as some of the others, there were plenty of nominees who have won Hugo awards in the past, and are considered at the top of their field. All went down beneath the NO AWARD tidal wave.
After the readers' packets were distributed, there were comments to the effect "Eh, all these works are crap, anyway." John O'Neill's post this morning here at Black Gate reiterated this view after the results were announced: "Dear Puppies: Your Taste Sucks."
There's also comment from editors and the like around the net about how they read the works and found them worthy not of being tossed lightly aside, but rather hurled with great force.
So which is it? Is it a vote against slate tactics, or is it a vote against the specific works nominated?
There's no way to tell, now. We can't divine a voter's intentions after the vote has been cast, and there's no equivalent to exit polling here.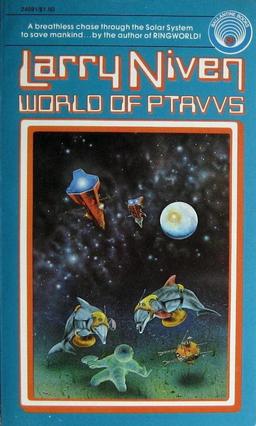 But does it really matter which it is, from the conservative viewpoint? I believe not. Either we're told that the stories we favor are not good enough, or that we shouldn't bother to nominate works we find worthy… because if we do, people will vote against them on principle no matter how good they may be.
Either way, we're not welcome. Oh, our money's good, to be sure, but our opinions and viewpoints? Go away, old white man.
Now, it would normally be possible to interpret the results in a charitable light: "the nominees weren't that good, but please keep trying, and don't use slate tactics." I am of the firm belief that one should not ascribe to malice that which can adequately be explained by ignorance.
The problem here is that ignorance does not adequately explain the cheering and gloating over the results. Those reveal the true motives.
I've loved SF since my uncle gave me a copy of  Larry Niven's World of Ptavvs for Christmas when I was 8. I rose to Internet fame as the Tron Guy because of a costume I made for the Masquerade of the second con I ever went to. My bookshelves are full of SF, classic and otherwise. My candidate for the best work of literature of all time is Robert A. Heinlein's The Moon Is a Harsh Mistress. I had thought of myself as an SF fan, welcome in fandom because I like the same things other SF fans do.
No more. It's clear to me that a conservative cannot be accepted as an SF fan. One must kowtow to the leftist gods of diversity for its own sake and tolerance for only the approved subjects and equality of outcome, or else one is not a true SF fan. An author must be some oppressed minority to be considered worthy, and old white men need not apply.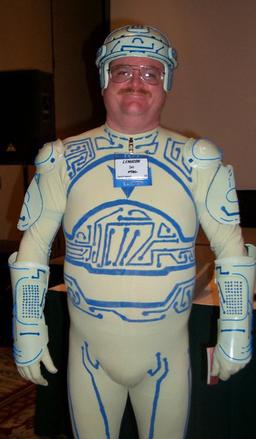 Diversity? Great, as long as we all think in lockstep. Bring up diversity of thought and you're immediately accused of only wanting to read stuff written by old white men.
I'm other things besides an SF fan. I'm a pilot, and a ham radio operator, and a computer geek, and more besides. I'd long thought that Worldcon was to SF fans what EAA's Airventure at Oskhosh is to aviation geeks, and what the Dayton Hamvention is to hams: the premiere event of its fandom, to which any devotee should endeavor to go at least once in their life.
But I see no reason, now, to expend any effort at all to go to a Worldcon where those like me are plainly unwelcome. Oh, they'd happily take my money, but I've already had the experience of paying to go to a con where I was quickly made unwelcome — and that one didn't require much in the way of travel. Paying a kilobuck to be miserable for a weekend is an experience I'd just as soon pass up.
Go ahead, fans. Hate Vox Day all you want. I am as repulsed by his misogynistic writings as you are (I'm not convinced he's not simply trolling; to me, though, that is no excuse, as I consider trolls to be the scourge of the Internet). Don't conflate me or the other Sad Puppies with him.
I am a conservative, and proud of it, but I also agree with the Left on subjects they hold near and dear to their hearts. As one example: I'm pro-choice. We're not all monolithic in our beliefs.
But we're all being treated that way, and repudiated by polite fannish society. The works we like are being held up as examples of our favorite writers' inferiority and wrongthink to boot. "Your Taste Sucks"!
No, it doesn't. It's just different. You know, diverse? By saying it does, you lose any chance of convincing me otherwise.
---
Jay Maynard rose to Internet fame in 2004 for daring to show how he made a skin-tight Masquerade costume inspired by the movie TRON, but he's been an SF fan for much longer than that. He works as a software developer, and lives in Fairmont, Minnesota with a roommate and upwards of 70 computers (they've both lost count).