A Proposal: An Award for SF Storytelling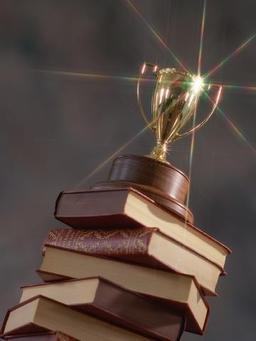 One thing that's been a constant in the back-and-forth over the Hugos has been the refrain from the folks who think there's nothing wrong with them as they stand: "Why don't you create an award for stuff you like?" Comments on this very blog have raised that point, and at least one commenter meant it in all seriousness.
This grates on me a bit. In one sense, to create a new award sounds like an admission of defeat, of an inability to make an award that's supposed to represent all of fandom really do that. In another sense, though, it's a way to ensure that at least one set of awards for SF/F represent what it is truly about: the story above all else.
I've developed a proposal for just that: a series of awards to celebrate and commemorate the SF/F storyteller's art. It's modeled after the Hugos, with two major changes: a panel of judges evaluates the nominees to ensure that they are indeed good SF/F stories, and can reject a limited number of them; and the pool of eligible voters is based on a web of trust starting with the signers of the proposal. All voting and nominating is done automatically, on the Web.
I've tried and failed to come up with a unique name for the awards. My first choice was the Heinleins, after the greatest storyteller in SF, but that was taken. Next, I thought I'd use the name of one of Heinlein's characters who was a great storyteller, Noisy Rhysling, but that was taken as well. Rather than thrash around the question, I decided to punt and let others suggest names.
The actual proposal-cum-manifesto is after the jump.