Book Riot Suggests 9 Books That Will Challenge Your Idea of Fantasy
Book Riot Suggests 9 Books That Will Challenge Your Idea of Fantasy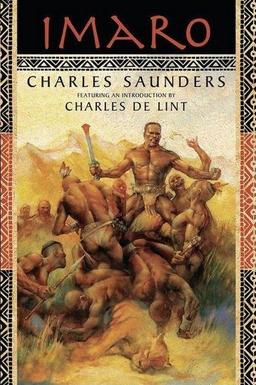 Over at book site Book Riot, Troy L. Wiggins has posted an excellent list of fantasy books that venture outside the ordinary.
Fantasy recommendation lists are characterized by their safety. Curious newcomers to the genre, having enjoyed their sample of escapist literature, request more stories, more worlds to lose themselves in. More often than not, though, the recommendations that they receive are the same few critically acclaimed authors… My belief is that Fantasy literature is the perfect lens for readers to challenge our ideas of humanity, violence, society, and power. My recommendations in this list (yes, another list!) will reflect that belief. Buckle up.
His list includes The Worldbreaker Saga by Kameron Hurley, A Stranger in Olondria by Sofia Samatar, Aliette De Bodard's Obsidian & Blood, and the too-often overlooked Imaro series by Charles Saunders.
On the other side of the "often gets compared to Conan the Barbarian" coin we have Charles Saunders' Imaro series, a groundbreaking series of sword and sorcery novels and short stories set on the fictional continent of Nyumbani, which serves as an alternate world representation of the African continent. Imaro is the very first representative work of a genre called "Sword and Soul," which takes fantasy out of Medieval Europe and places it in Africa. Imaro is a one of a kind type of book series, and finishing it can lead you down a rabbit hole of Sword and Soul titles – the genre itself is experiencing something of a resurgence.