Patrick Rothfuss Confirms Bidding War For The Name of the Wind
Patrick Rothfuss Confirms Bidding War For The Name of the Wind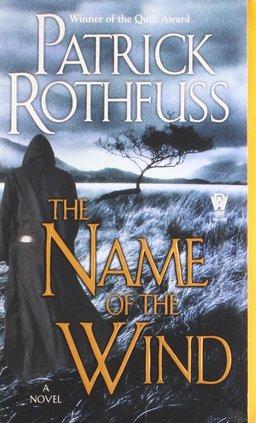 The Hollywood Reporter is reporting that several major Hollywood studios are in a high-priced bidding war for Patrick Rothfuss's debut fantasy The Name of the Wind. Perhaps most interesting, the publication notes that, while the book has been around for eight years, the recent frenzy was likely triggered by the upcoming third novel, The Doors of Stone, which presumably provides the series with adequate franchise potential for studios looking to replicate the runaway success of Game of Thrones.
Warner Bros., MGM and Lionsgate are among a group of studios locked in a heated bidding war for Patrick Rothfuss' mega-best-selling fantasy novel The Name of the Wind, book one in The Kingkiller Chronicle series.

Nearly every studio — also including Fox and Universal — is interested in the book, and the pool of suitors is expected to expand. The Name of the Wind centers on Kvothe, a magically gifted young man who grows to be the most notorious wizard his world has ever seen. But unlike most literary bidding wars, The Name of the Wind will see top brass from each studio descend on Comic-Con in San Diego this week to court Rothfuss…

Like George R. R. Martin's Game of Thrones, another fantasy series of books that sat idle for years before generating Hollywood interest, The Name of the Wind has been around for nearly a decade. The book was published by DAW in March 2007 and spawned a second book, The Wise Man's Fear, in 2011. A third book, tentatively titled The Doors of Stone, is expected in 2016, and likely sparked the renewed interest in The Kingkiller Chronicle. The fact that the series is seen as having enormous franchise potential [has] stoked the frenzy.
Rothfuss previously optioned the series to New Regency Prods, who were developing it for 20th Century Fox Television, but the option recently lapsed and the rights reverted to the author. Rothfuss confirmed the news on his Facebook page (in a post that's generated over 1,000 comments in 9 hours), saying "So. Yeah. Here's some news."
Read the complete article here.