Tom Piccirilli, May 27, 1965 – July 11, 2015
Tom Piccirilli, May 27, 1965 – July 11, 2015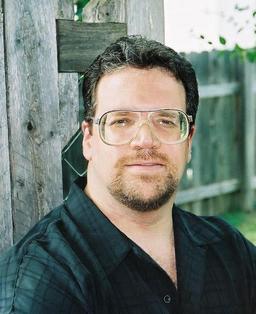 Four-time Bram Stoker Award-winning author Tom Piccirilli died today.
The first Piccirilli novel I read was A Choir of Ill Children, which I brought with me on an anniversary getaway to downtown Chicago with my wife a decade ago. We saw a lot of live theatre and shows that weekend, but none was as memorable as that slim novel. That one book made me a fan, and Tom Piccirilli became one of my favorite modern horror writers.
His other novels included A Lower Deep (2001), The Night Class (2001), November Mourns (2005), Headstone City (2006), and The Midnight Road (2007). He also authored eight short story collections, including The Hanging Man (1996), Deep into the Darkness Peering (1999), and This Cape Is Red Because I've Been Bleeding (2002).
Piccirilli was also an accomplished editor. He edited the Stoker Award-winning poetry anthology The Devil's Wine (2004), as well as Four Dark Nights (2002) (with Christopher Golden, Douglas Clegg, Bentley Little), and Midnight Premiere (2007). He was a finalist for the Edgar Award for best paperback original mystery with The Cold Spot (2008), and World Fantasy Award finalist for his collection Deep into that Darkness Peering (2000). He was also nominated for the Macavity Award and Le Grand Prix de L'imagination.
Piccirilli was diagnosed with a brain tumor in 2012, and suffered a stroke in 2014. His wife, writer Michelle Scalise, posted this brief message to his Facebook account today: "Tom died today. He was the love of my life, an amazing writer and the best person I have ever known." He was fifty years old.