Goodbye, Innsmouth Magazine
Goodbye, Innsmouth Magazine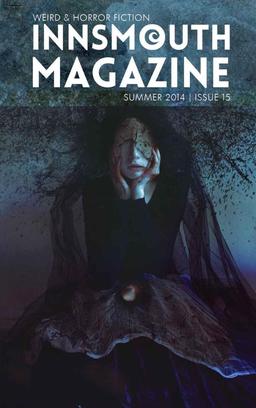 I was dismayed to find, as I was cataloging our recent magazine coverage for the Late April Magazine Rack, that the delightful digital horror zine Innsmouth Magazine, published by Innsmouth Free Press, released its final issue last summer.
In a post titled "Goodbye, Innsmouth Magazine," the editors offered a brief explanation:
Well, it had to happen sometime. Innsmouth Magazine says a fond farewell with its final issue, number 15, this spring. We've had fun putting together this little zine, but don't make enough sales to keep it afloat. So, it must go.
It's always a sad milestone when the field loses another fine magazine. The good news is that Innsmouth Free Press continues, and has recently produced some terrific books, including Jazz Age Cthulhu by Jennifer Brozek, A.D. Cahill, and Orrin Grey, and the anthology Sword & Mythos, edited by Silvia Moreno-Garcia and Paula R. Stiles. The final issue of the magazine, #15, is still worth your attention, and contains plenty of good stuff:
Innsmouth Magazine uncoils its tentacles with seven stories of the Weird and the macabre. Do you dare to stay in "The Peach Room"? Can you survive "The Lust of Ebon Teeth"? Could it be true that "The Ocean is Eating Our Graves"? Fiction by William Meikle and many others. Welcome to our final issue!
Innsmouth Magazine was edited by Silvia Moreno-Garcia and Paula R. Stiles, and available exclusively in digital format for $4/issue. We last covered Innsmouth Magazine with issue #4. You can still purchase back issues through Amazon, Smashwords, Weightless Books, or right at their website.