Forbes on What's Next For The New Dungeons & Dragons
Forbes on What's Next For The New Dungeons & Dragons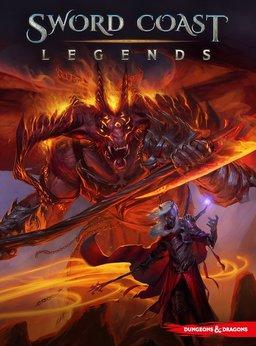 Forbes columnist David M. Ewalt is a not-so-secret Dungeons & Dragons fan. He's the author of Of Dice and Men: The Story of Dungeons & Dragons and The People Who Play It, and he's promoted the game in the pages of Forbes over the past two years with an early article on D&D Next, and a fascinating piece on the Books that Inspired the New Dungeons & Dragons. This week he interviewed Nathan Stewart, brand director for Dungeons & Dragons at Wizards of the Coast, to find out what's next for the Fifth Edition of D&D.
Any plans to tell stories that take place outside of the Forgotten Realms?

If you're talking about us diving deep and taking a focus like what we've done with Tyranny of Dragons, we're going to stay in the Forgotten Realms for the foreseeable future… But we're gonna have long cycles, and so when we go all in on Greyhawk or Dragonlance or Spelljammers, that's going to be awhile… the main focus will be on the Forgotten Realms for a long time.

Is the brand where you wanted it to be at this point?

In my strategy I had wanted a high-caliber video game that really brings back the core of D&D… and I don't think that in my wildest dreams I imagined that that we'd have a game that really captured the essence of D&D as well as Sword Coast Legends coming out. I think by the end of the year we'll have this conversation and everyone will agree that we've actually delivered that plus some, because we've done something that no one's ever done before, which is really deliver that dungeon master/player tabletop experience in the form of a computer RPG.
See the complete article online at Forbes magazine.