Forbes on the Books that Inspired the New Dungeons & Dragons
Forbes on the Books that Inspired the New Dungeons & Dragons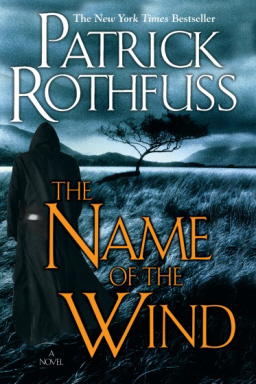 Gary Gygax, creator of Advanced Dungeons and Dragons, famously listed the fantasy writers and books that inspired him in Appendix N. We've had lengthy discussions on Appendix N, and its suitability as a jumping-off point for a fantasy collection, here on Black Gate.
Now that there's a new version of D&D on the market, it's not too surprising that its creators have included their own version of Appendix N. And while I consider Gygax's Appendix N to be a terrific resource for classic fantasy fans, I was pleased (and not at all surprised) to find that the new inspiration comes chiefly from a new generation of fantasy writers.
Forbes magazine writer David M. Ewalt, who's written about Dungeons and Dragons before, interviewed Mike Mearls, head of R&D for Dungeons & Dragons and co-lead designer on the fifth edition rules, and designer Rodney Thompson. Here's some excerpts:
Patrick Rothfuss "showed that bards didn't have to suck," according to Mearls. Fifth edition designers knew that players would use the bard class to create characters inspired by Kvothe, the hero of Rothfuss' novel The Name of the Wind. "We actually talked about using words of power as big element of the bard, but toned it down as too on the nose."

Saladin Ahmed "did a great job of capturing the concept of an adventuring party in Throne of the Crescent Moon," says Mearls. "A lot of the stuff behind bonds, flaws, all the stuff that binds characters to the campaign, was inspired by reading Throne…"

Mearls, Thompson and the rest of D&D team are also inspired by the storytellers who wrote for previous versions of the Dungeons & Dragons game. Last week, Wizards of the Coast announced "Elemental Evil," a new storyline in the Dungeons & Dragons product universe tied into several new products: The storyline is based, in part, on the 1985 game module The Temple of Elemental Evil, which was written by Gary Gygax and Frank Mentzer for the first edition Advanced Dungeons & Dragons rules.
David M. Ewalt is also the author of Of Dice and Men: The Story of Dungeons & Dragons and the People Who Play It. See his complete article here.