Black Static #44 Now on Sale
Black Static #44 Now on Sale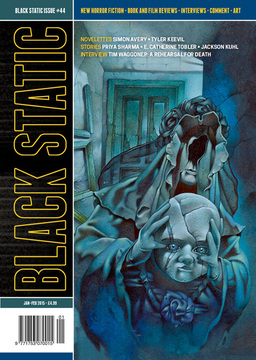 I stumbled on my first copy of Black Static, issue #40, at a Barnes and Noble here in Chicago last year, and I was very impressed. The magazine is beautifully designed and illustrated, with top-notch writing and some great columns. It's exactly the kind of thing I like to take with me on long plane rides.
I've been tracking down subsequent issues and writing about them here, because I think you deserve to know about them. Also, because really excellent fantasy magazines are a vanishing breed, and they deserve your support. Issue #44 is cover-dated January/February, which means it's still on sale here in the US. The fiction contents are:
"Going Back to the World" by Simon Avery
"The Absent Shade" by Priya Sharma
"The Fishers of Men" by Jackson Kuhl
"Sweet Water" by E. Catherine Tobler
"Samhain" by Tyler Keevil
Yes, that's our own Jackson Kuhl in the TOC. Jackson's last article for us was his review of Jeffrey E. Barlough's The Cobbler of Ridingham, which appeared here last week. On his blog, Jackson talks a little about selling his story, "The Fishers of Men," to a British market like Black Static:
I was a little shocked when [Black Static editor] Andy Cox accepted "Fishers;" it is a very American story and when I sent it I wasn't sure the historical background would translate. But I suppose I don't have to know the intricacies of lines of royal succession or the industrialization of Greater Manchester to enjoy M.R. James, Robert Aickman, or Susanna Clarke (to name the three most recent authors I've read), so perhaps the width of the Atlantic isn't as great as I sometimes imagine.
The magazine's regular columns include Coffinmaker's Blues by Stephen Volk and Notes From the Borderland by Lynda E. Rucker (comment); Blood Spectrum by Tony Lee (DVD/Blu-ray reviews); and Case Notes by Peter Tennant (book reviews). Issue 44 is nearly 100 pages and comes packed with new dark fantasy and horror, and top-notch art.
The cover art, 'Ghost,' is by Martin Hanford.
As usual, the interior art adds enormously to the professional look of the magazine. Here's the opening spread for Jackson Kuhl's short story: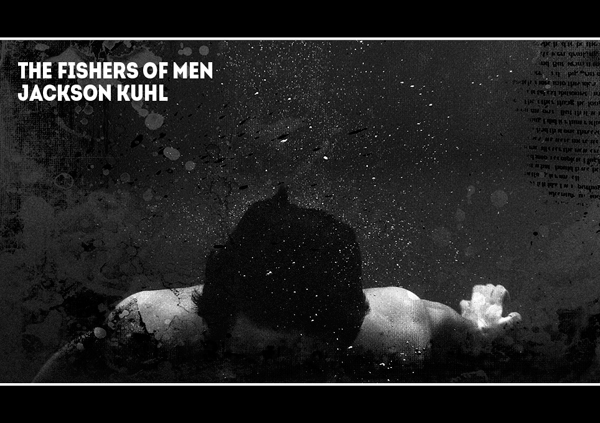 And the novelette "Samhain" by Tyler Keevil (illustration by George Cotronis).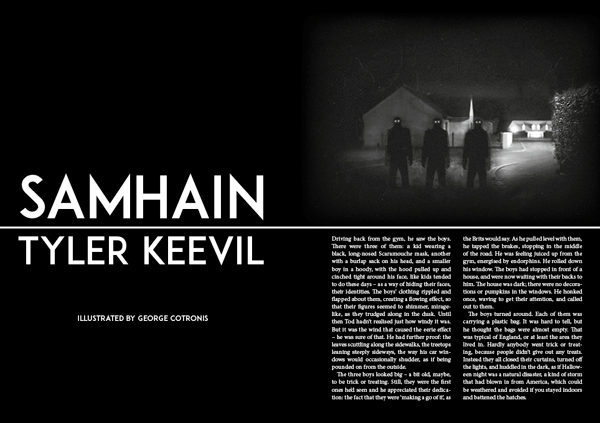 And even the crisp and easy-to-read layout for Peter Tennant's Book Review column.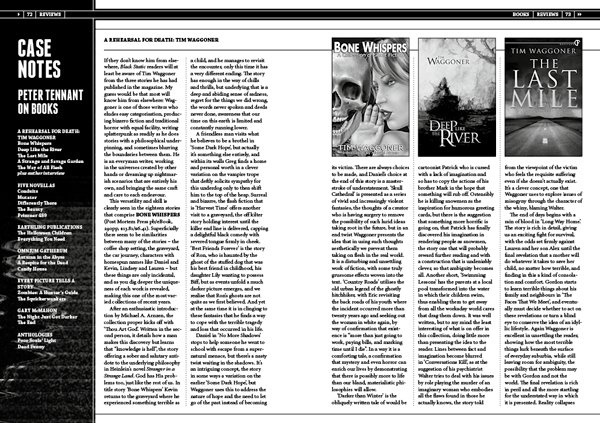 As we've mentioned before, magazines like Black Static are completely dependent on fans and readers to keep them alive. I hope this one survives for a good long time — but it won't without reader support. In that spirit, I am very happy to shine a spotlight on Black Static. If it sounds intriguing, I hope you'll consider buying an issue next time you find yourself browsing the magazine rack.
See more details and excerpts from issue 44 at the TTA website.
Black Static is edited by Andy Cox, and published by TTA Press. Issue #44 is cover-dated January-February 2015. It is 96 pages, priced at £4.99. Copies are usually around $9.99 here in the US. A six-issue subscription is £27 (UK) and £33 in the US. Order right from the TTA Press website.
See all of our recent coverage of magazines here. We last covered Black Static with issue #43.