Where the Next Generation of Geeks is Coming From
Where the Next Generation of Geeks is Coming From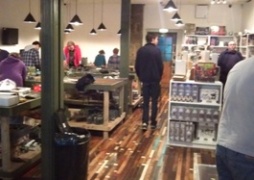 It's like a 14-year-old's bedroom writ large: tinkerers hunched over half-built scenery, glue in hand… gaming tables jumbled with battle-broken buildings and fearsomely be-weaponed belligerents, miniature figures poised to charge off their flocked bases and wreak mayhem.
And, it's full of teenagers.
But it's also full of adults.
Mostly men, from where teenage leaves off right through to middle age. It is, of course, our local wargaming shop (6sToHit, Edinburgh) and I'm here to deliver a pair of 11-year old gamers — my son Kurtzhau and his best mate Dee M — to a taster game of Bolt Action.
The game's supervised not by a staff member, as per say Games Workshop, but by a volunteer. This seems an odd way to run a business so I quizz the owner…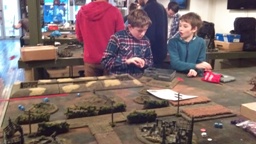 The place is newly relocated, which explains the friendly layer of chaos as they expand their range of scenery. The gaming tables are free. The cafe, when it opens, will be a separate enterprise. Only a third of the space is devoted to commerce. The rest is a kind of drop in wargames club and there will be painting days and tournaments as the year progresses.
This isn't a new thing. There've been places like this in American and Canada for years, and though it's a more recent development this side of the Atlantic, there are several similar gaming shops in Scotland, and more scattered around the UK. It works because — rather than tap into the community — it is the community, a bit like an old-fashioned village pub, only with no beer and more tape measures.

What is new, I think, is the way the geek community is producing its next generation.
Nowadays, to identify as a geek indicates that you are a member of the complex of overlapping cultures making up Geekery… SF Fandom, Steampunk, Gaming, Tabletop Gaming, and so on… all playful, all privileging creativity, intelligence and knowledge over conformity and self-effacement.
You know these people because you're them (you're reading this, after all).
However, Geek used to mean…
(…well actually, it actually used to mean a carnival performer who performs sensationally morbid or disgusting acts, as biting off the head of a live chicken, but we're more interested in modern usage which is…)
… a person who is socially awkward and unpopular: a usually intelligent person who does not fit in with other people.
By the time I was a Scottish teenager in the 1980s, if used at all, geek tended to refer to the computer folk who liked messing around with machine code on the high school's Apple IIs.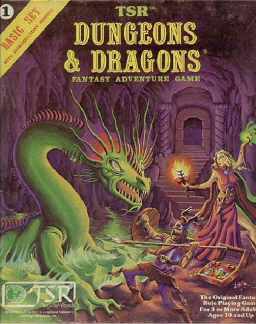 So, though we 80s proto-geeks were tabletop gamers, devoured Science Fiction and Fantasy, listened to non-mainstream music, and dressed playfully, we didn't have a word for what we were. Not only that, but our parents grew up in the 1950s and 1960s. The further we pursued our interests, the more the generation gap yawed.
In our neighborhood, an older brother discovered D&D for himself, taught it to his younger brother, who taught it to his friends including me.
Meanwhile, I discovered Science Fiction thanks to a YA Arthur C Clarke collection from my mum, who thought it might be the sort of thing I'd enjoy, and then worked through the local library's Gollancz yellow-jackets — some of them, um, inappropriate. If I liked a book, I'd point my friends to it, including the ones a bit younger than myself.
And that, it seems, was the worldwide pattern for us back in the 1980s: an "up" escalator with each cohort passing the ball down to the next before vanishing off the top…
That was the other thing. If you tried to talk about them with your elders, you quickly learned that gaming, SF&F and general playfulness were not part of adult culture. Sooner or later most people felt the need to "grow up".
Fast forward three decades, and the world has changed.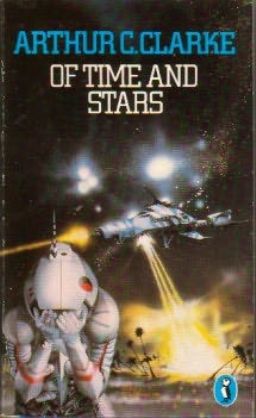 It's not just parents, but adults in general.
It's not that all adults are geeks, so much as geeky pursuits are now adult ones. Many of my friends are card-carrying grown ups — hold down responsible, demanding jobs, often at a managerial level — but see no reason why they shouldn't spend their weekends rolling dice, shunting around Space Marines, or boffing people with foam swords (or steel ones).
And those same adults are there to welcome in the younger geeks.
My son Kurtzhau gets Warhammer mentoring from one of my fencing buddies (himself on the way to becoming a dad), and enjoyed a warm non-patronizing welcome at his first tournament. When I took him and Dee M to the Conpulsion roleplaying convention, the adults just made space at the table and handed them dice. My daughter — 7 — meanwhile benefits from LARP hand-me-ons and cartoon recommendations from my social circle.
So now geekery doesn't just pass from generation to generation, it's actually an entree into the adult world. Like village cricket, it gives the children and the forty-somethings common ground and provides teenagers with a bridge between childhood and adulthood: the Lego goes away, but the miniature soldiers stay on the bedroom floor, ready to weather a storm of dice.
I'm not sure how this came to be, but it can only be a good thing.
---
M Harold Page (www.mharoldpage.com) is a happy middle aged geek. A professional author with several franchise books on Amazon,  plus a creative writing handbook, Storyteller Tools, explaining how he does it. If you live around Edinburgh, Scotland, he'd love to teach you Medieval German Longsword.