Goth Chick News: M. Night Shyamalan's Secret Project Revealed
Goth Chick News: M. Night Shyamalan's Secret Project Revealed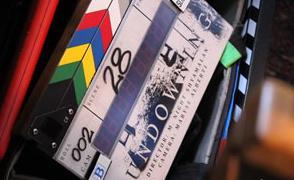 It's been nearly a year since we wrote about M. Night Shyamalan leaking a few cryptic Tweets about his double-secret "micro-budget" film called Sundowning – or at least that was what it was titled on the clapboards.
To clarify, "micro-budget" is the latest, sexier term Hollywood has assigned to "indy" films, or rather films made outside of the studio system and without their financial backing. Then all you have to do it take a quick look back at M. Night's last few outings to know that making a film inside the studio system is probably not a viable option for him at the moment (see After Earth and The Last Airbender: though personally I had a ton of fun with Devil).
Back in February, 2013 M. Night was sequestered somewhere in snowy Pennsylvania with a paltry crew of ten, cast included. Considering the setting, the title and the fact that some fairly significant horror movies have been filmed on shoestring budgets, we here at Goth Chick News along with our favorite fan boys had our money on a vampire movie.
I mean even a good set of fangs are fairly reasonable cost-wise, and everyone in New England is pasty this time of year anyway…
Still, not for the first time (or the last I fear) M. Night has thrown a curve ball.
Universal Pictures has announced their acquisition of worldwide distribution rights to The Visit: the aforementioned micro-budget film which M. Night wrote and directed in such a covert fashion. Filmed in and around Night's own home, the budget was apparently so micro that M. Night self-financed it (could there really be some Sixth Sense money left?).
He then partnered with Jason Blum of Blumhouse Productions which specializes in producing small-investment / huge-return genre movies such the Paranormal Activity, Insidious, and Sinister franchises.
Perhaps there is hope here after all…?
The Visit focuses on a brother and sister who are sent to their grandparents' remote Pennsylvania farm for a weeklong trip. Once the children discover that the elderly couple is involved in something deeply disturbing, they see their chances of getting back home are growing smaller every day.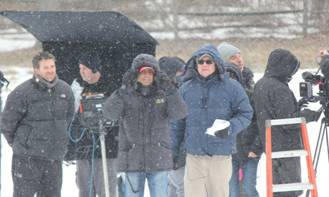 According to IMDB the cast and crew size has grown considerably since our first report and is officially listed at around 100, which is still considerably smaller by about 80% to an average studio film.
They also list the film's budget at $5M which I suppose is "micro" compared to Titanic, but looks pretty meaty when compared to The Blair Witch Project which was made for $60K.
IMDB has cataloged The Visit under the "comedy" as well as "horror" genres which I must say make me ever so slightly worried all over again. M. Night carries the writing credits on the film, as well as those of director; couple with the fact that until now we were unaware he actually had a sense of humor that was intentional…
Just saying.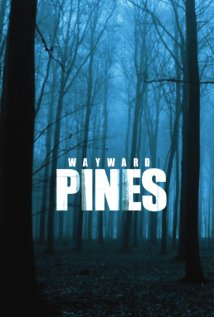 The studio has set The Visit for release September 11, 2015.
As a side note, M. Night is also in the process of executive-producing and directing the pilot for Wayward Pines, the Twin Peaks-esque Fox series about a bucolic Idaho town hiding some fairly heinous secrets.
It's set to launch for Fox's 2015 mid-season in May and stars Matt Dillon, Carla Gugino, Terrence Howard and Toby Jones.
Looks like we're all seeing dead people these days…
Alright boys and girls, what do we think? Will The Visit be M. Night's return to the storytelling that got our attention in the late 90's? Or should we hope he has some tidy real estate investments to fall back on?
Ape, Ty, Oz and my beloved Art – I know you lot have an opinion so let's hear it. Go on post a comment, you know you want to. Or drop a line to sue@blackgate.com.