The Anti-Tolkien: Michael Moorcock in The New Yorker
The Anti-Tolkien: Michael Moorcock in The New Yorker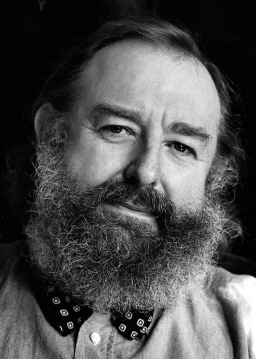 I was surprised and pleased to see a lengthy feature on Michael Moorcock in that bastion of American literature, The New Yorker.
Peter Bebergal, author of Season of the Witch: How the Occult Saved Rock and Roll, wrote the piece, which was published online on December 31, 2014. It's a well-informed article which celebrates Moorcock's substantial contribution to fantasy, but doesn't gloss over his years as a young muckraking editor at the helm of the New Wave:
It was fifty years ago this year that Moorcock, then twenty-four years old, was offered the editorial helm of the British magazine New Worlds… Moorcock and his peers had become tired of the dominant science-fiction landscape: vast fields of time travel, machismo, and spaceships, as well as the beefcake heroes of the fantasy subgenre "Sword and Sorcery." The Golden Age of Science Fiction, held aloft by authors like Frederik Pohl, John W. Campbell, and Robert Heinlein had, by the nineteen-sixties, sputtered out into a recycling of the same ideas. Within the pages of New Worlds, Moorcock created a literary revolution, one that would have science-fiction fans calling for his head.
The focus of the piece, titled "The Anti-Tolkien," is on Moorcock's criticism of the "troublesome infantilism inherent in Tolkien's work," and his response to it in his own work.
Read the complete article online here.