Meet a Dominatrix Who Solves Murders in Mistress Bunny and the Cancelled Client by Michael Penkas
Meet a Dominatrix Who Solves Murders in Mistress Bunny and the Cancelled Client by Michael Penkas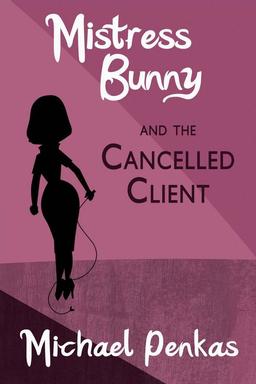 When I discussed his short story collection Dead Boys last year, I said the following about Michael Penkas:
Michael has an uncanny ability to pry open your heart with sparkling prose, humor, and warm and genuine characters… and then drive a cold spike through it with relentless and diabolical twists. All with some of the most compact and economical prose I have ever encountered.
Now that I've read his first novel, Mistress Bunny and the Cancelled Client, I can confirm that he is just as impressive at longer lengths. Mistress Bunny, a cozy mystery featuring a Chicago dominatrix who's very good at her job, is, in the words of C.S.E. Cooney, "Too weird to dismiss as quirky, too warm and funny to keep you at a distance, but so kinky and clear-sighted and compassionate." I predict that it will launch Michael on a very successful career.
Life's hard enough for a working class dominatrix without the occasional murder.

After getting dumped by her boyfriend, Mistress Bunny cancels her six o'clock session so that she can cry and drink herself to sleep. When she learns the next day that her client was found dead in his office, shot in the head at the same time she should have been tying him up, she can't help but feel a little responsible.

But when she attends his funeral, Bunny begins to suspect that the gunshot wound wasn't nearly as self-inflicted as the police believe. Her investigation uncovers a string of "suicides" that don't begin (or end) with her client … a string where the next mysterious death might be her own. Hounded by a drunk ex-boyfriend, a pissed-off widow, and an office assistant with a hidden agenda, Mistress Bunny finds herself at the center of a mystery and discovers that there are some secrets a man won't even share with his dominatrix.
If you'd like a taste of the twisted sense of humor on display in his novel, try Michael's chilling and hilarious biblical fantasy "The Worst Was Yet to Come," published right here at Black Gate. Mistress Bunny and the Cancelled Client was published on November 6, 2014. It is 208 pages, priced at $15 in trade paperback and $5 for the digital edition. The cover is by Viola Estrella.