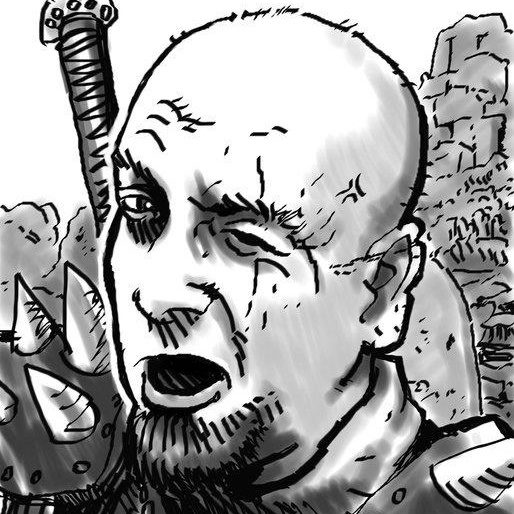 Today I'm turning over the Black Gate rostrum to the talented Kenny Soward! Take it away, Kenny!
We all have our favorite pets, those whose personalities outshined the others. Or maybe they were all awesome. Ever think about making them into one of your characters? I did – albeit unawares – magically turning an old Persian kitty into a gnomish wizard.
You see, when I was younger and just getting into epic fantasy, my pets weren't just friends to me. They were my battle companions, my protectors, and my fondest allies as I dreamed of becoming an epic, sword-wielding warrior, probably at the same time comic book nerds were dreaming of being Superman, Wonder Woman, or Batman. I used to dream about my pets growing to magnificent sizes where I could saddle them up and ride off to battle. My first epic mount was a German Shepherd named Rommel. While I never actually climbed aboard him – I wasn't dumb enough to risk an annoyed nip from my beast – I thought about it all the time.
Some of the first stories I ever wrote featured me riding Rommel into a bloody fray, his teeth gnashing and crunching through enemy armor while I wagged my sword above my head and shouted a battle cry. And then, I'd sweep down with my sword and … wait … I'm writing an article here, not a story!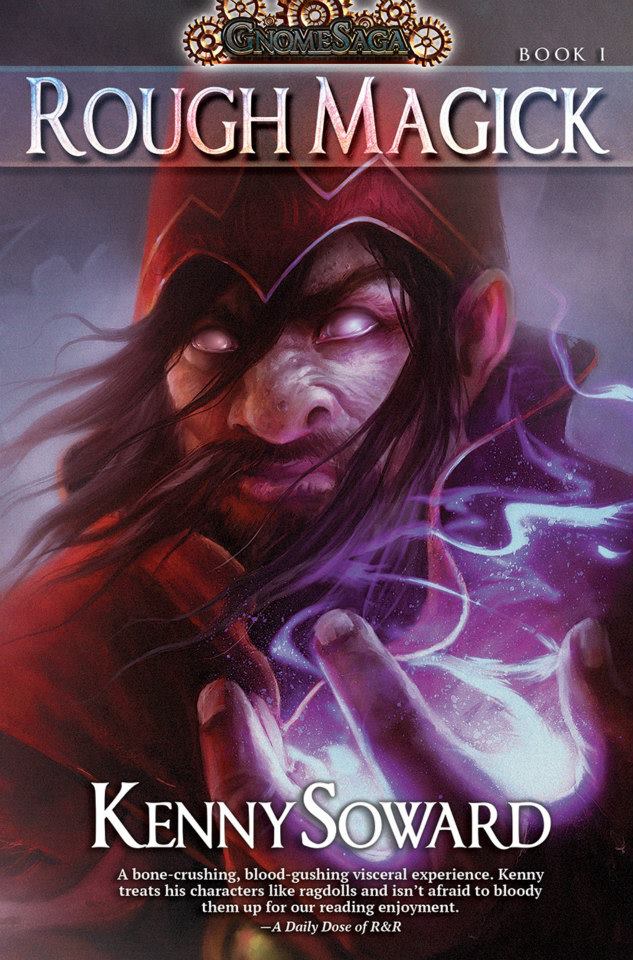 Adulthood smashed little fantasies like that out of my head, but I never quit writing stories.
Fast forward a few more years, and not so long ago, when I was thinking about what kind of characters I wanted to have in my GnomeSaga series. At first, I thought about characters who had been running around in my brain for years, and then I borrowed attributes from people I knew, or actors, or just any damn thing, really. Because that's what us writers do. We borrow and riff and shimmy and shake.
But I had one fellow, a gnomish wizard named Spanski, who I couldn't quite pin down. I knew he was an old fellow with a bit of a cackling disposition, and I knew what he looked like, but that's all I had. I couldn't even determine where the inspiration for him had come from.
And then one day, out of the blue, I looked to my right where my old ash-gray Persian kitty sat on his perch, looking at me with his big moon eyes, and I said, "Mr. Kitty, you're Spanski, aren't you?"
I received a "meow" in response, or maybe it was just my imagination.
Mr. Kitty was a stray I'd picked up back in 1998 or so. He was ancient in cat years, even more ancient in Persian cat years. He was skinny, bedraggled (cats stop grooming themselves when they get really old), and faded. Just like Spanski. Yet he was still feisty. He could still jump up on his perch when my other cats were too fat, he was talkative, and he was plenty demanding when it came to getting his food. Grumpy and stalwart, just like Spanski.
Whoa.
It was shocking how my mind had done this of its own volition. It had taken something I cared so deeply about – knowing how old Mr. Kitty was getting, I was quite terrified of the day he'd have to move on to the next world – and somehow demanded that connection be made.
Was it my mind's way of giving Mr. Kitty eternal life in one of my books? Was it simply that I already missed Mr. Kitty, even though he had not yet passed? I don't know. I don't care. I'm just glad it happened. Looking back at what I'd already written about Spanski, there were eerie similarities in the path of that character and Mr. Kitty, as well as my general fondness for Spanski, which really mirrored the way I felt about my little feline friend.
Mr. Kitty passed away in January, 2014. He was just old. A billion years old, or something like that. But he will live on forever in the GnomeSaga series.
If you're a writer, you'll sometimes never know what inspires you. Roll with it. Never ignore it. You might be amazed what your brain comes up with when you least expect it. And if you're a reader who wants to know where writers get their inspiration … well, there you go.
---
Kenny Soward grew up in a small Kentucky suburb listening to hard rock and playing outdoors. In those quiet '70s streets, he jumped bikes, played Nerf football, and acquired many a childhood scar. His love for books flourished early, a habit passed down by his uncles, and he spent many high school days in detention for reading fantasy novels during class. At the University of Kentucky, Kenny took creative writing classes under Gurny Norman, former Kentucky Poet Laureate and author of Divine Rights Trip (1971). By day, Kenny works as a Unix professional, and at night he writes and sips bourbon. He lives in Independence, Kentucky, with three cats and a gal who thinks she's a cat. His newest book can be purchased here.