Goth Chick News: The Woman in Black Gets Back Up In Your Face
Goth Chick News: The Woman in Black Gets Back Up In Your Face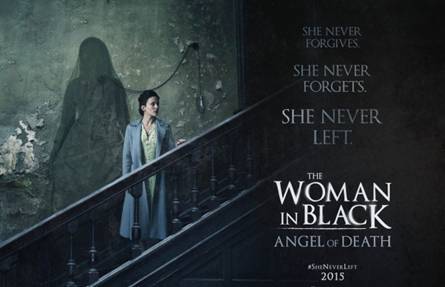 When we first told you about it, the seriously creepy novel The Woman in Black by Susan Hill had already been a long-running play in London's West End, a made-for-TV movie in the UK, and barely a rumor from Hammer Films about a theatrical remake starring Daniel Radcliffe (Harry Potter); which turned out to be true after all. The WiB with Radcliffe in the lead role hit theaters in February, 2012.
Almost immediately, Hammer Films made the announcement of its intent to pursue a sequel – which was kind of a no-brainer considering they grossed $112 million globally on a $17 million investment.
Love it or not, the old girl made bank.
The first film saw Radcliffe as lawyer Arthur Kipps, who travels to Eel Marsh House on an assignment, only to discover the house belonging to his client is haunted by the ghost of a woman who is determined to find someone and something she lost.
The film was Hammer all the way, intending to shock and in many scenes being quite successful. The atmosphere is moody and brings to mind the old Roger Corman movies based on Edgar Allan Poe stories. The movie version won't go down as a personal favorite, mainly because the play was just so darn awesome.  Still, it's worth a look if you haven't seen it.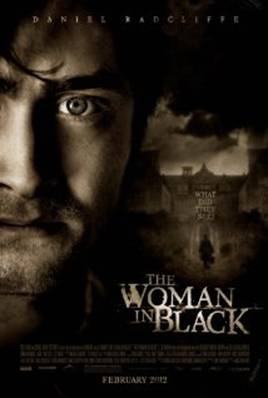 Which is why I have mixed feelings when I tell you that Hammer's next installment of the tale, The Woman in Black: Angel of Death, is finally in the can, with the script once again based on a story by Susan Hill.
In theaters January 30, 2015, Angel of Death is directed by Brit Tom Harper (Misfits) and stars Jeremy Irvine (War Horse) and Helen McCroy (Narcissa Malfoy in the Harry Potter series).
The horrors take place in the same creepy, desolate house 40 years later, when a group of children who are evacuated from London during World War II come to stay and awaken the house's darkest inhabitants.
Here's the official description:
As bombs rain down on London during the Blitz of World War II, a group of school children are evacuated with Eve, their young and beautiful schoolteacher, to the safety of the English countryside. Taken to an old and empty estate, cut-off by a causeway from the mainland, they are left at Eel Marsh House.

One by one the children begin acting strangely and Eve, with the help of local military commander Harry, discovers that the group has awoken a dark force even more terrifying and evil than the city's air raids. Eve must now confront her own demons to save the children and survive the Woman in Black.
But don't look for Angel of Death at your local bookseller, at least not yet. Ms. Hill got busy on the follow-up at the behest of Hammer Films around the time they announced the sequel.
Earlier this week, Hammer Films released the teaser trailer.
It's sort of hard to tell at this stage, but it could be promising.

Interesting side note: actor Tom Harper recently signed on to star as Percy Shelley in another fright fest entitled Mary Shelley's Monster. Currently in pre-production, IMDB states the movie revolves around Mary Shelley, who strikes a Faustian bargain with her alter ego as she works on her seminal novel. Mary is played by none other than Sansa Stark herself – a.k.a. Sophie Turner
We'll have to watch for more on that.
Have a question or comment?  Post it here or drop a line to sue@blackgate.com.