New Treasures: Resistance by Samit Basu
New Treasures: Resistance by Samit Basu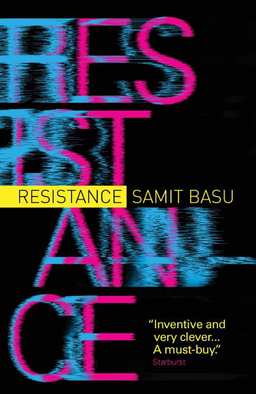 Is it just me, or did I miss the literary trend where superhero novels suddenly became a thing?
Sure, superhero novels were always around, but now it seems they're a thriving sub-genre. Just recently we've covered Michael R. Underwood's superheroes-in-a-fantasy-city Shield and Crocus, V.E. Schwab's super-villainous Vicious, Andrew P. Mayer's steampunk Society of Steam trilogy, Jacqueline Carey's werewolf novel Santa Olivia, and After the Golden Age by Carrie Vaughn, featuring the unpowered daughter of two famous superheroes, just to name a few. Maybe it's all those billion-dollar Marvel movies, I dunno. But something's made superheroes hot all of a sudden.
I missed Samit Basu's first book from Titan, the well-reviewed superhero novel Turbulence. Which is a pity, because the premise sounds very intriguing: in 2009, all the passengers on flight BA142 from London to Delhi wake up the next morning to discover they have developed extraordinary abilities. His new novel Resistance picks up the tale a decade later, as a silent killer begins to pick off the supers one by one…
How would you adapt to a world full of superhumans? And how far would you go to stop them destroying it?

In 2020, eleven years after the passengers of flight BA142 from London to Delhi developed extraordinary abilities corresponding to their innermost desires, the world is overrun with supers. Some use their powers for good, others for evil, and some just want to star in their own reality show.

But now, from New York to Tokyo, someone is hunting down supers, kidnapping heroes and villains both, and it's up to the Unit to stop them…
Resistance was published by Titan Books on July 8, 2014. It is 400 pages, priced at $14.95 in trade paperback and $7.99 for the digital edition.