Strange Chemistry Shuts Down
Strange Chemistry Shuts Down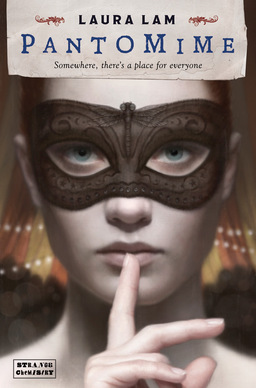 Strange Chemistry, the innovative YA imprint of Angry Robot Books, has closed its doors. Here's the announcement made earlier today by Caroline Lambe, Publicity Manager at Angry Robot:
Angry Robot Books has a history of innovation and we continue to go from strength to strength. We're constantly trying out new concepts and new ideas, and we continue to publish popular and award-winning books. Our YA imprint Strange Chemistry and our crime/mystery imprint Exhibit A have – due mainly to market saturation – unfortunately been unable to carve out their own niches with as much success.

We have therefore made the difficult decision to discontinue Strange Chemistry and Exhibit A, effective immediately, and no further titles will be published from these two imprints.
Strange Chemistry launched in September 2012 with editor Amanda Rutter at the helm, and released 17 books in its first year. Last summer, they produced this splendid montage displaying all of their book covers, and we helped them celebrate their first birthday just last August.
Over the last two years, Strange Chemistry has published a marvelously diverse range of titles, including Martha Wells's Emilie and the Hollow World, Jonathan L. Howard's Katya's World and its sequel Katya's War, Broken by A. E. Rought, Black Dog by Rachel Neumeier, Pantomime by Laura Lam, and many others. The sudden shut down leaves nearly half a dozen previously announced titles in limbo, including Eliza Crewe's Crushed, Rabble by Rosie Best, and A Curse of Ash and Iron by Christine Norris.
As disappointing as the news is, Angry Robot reports that their core SF and fantasy imprint is still very robust, and in fact they plan to increase output from two books a month to three. Read the complete announcement here.