Doug Draa on Weird Tales and Keeping the Brand Alive: The Paperback Years
Doug Draa on Weird Tales and Keeping the Brand Alive: The Paperback Years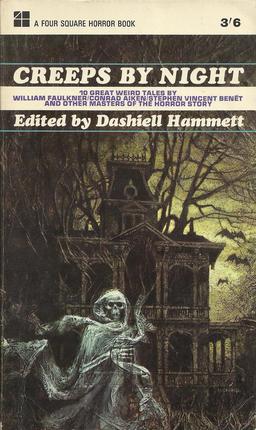 Long before Doug Draa became an occasional blogger for Black Gate, I was a reader of his blog, Uncle Doug's Bunker of Horror, which we've celebrated before. I especially enjoyed his habit of using any excuse whatsoever — and I do mean any excuse — to post luscious high-res images of countless beautiful old paperbacks. Reading Uncle Doug's Bunker was like browsing a superb used bookstore (without any money).
As Doug has become busier with other projects, including becoming an Online Editor for Weird Tales, he's been less and less able to keep up his blog. So I was delighted to see that he's now started to post at the Weird Tales site. His recent articles include "The 15 most entertaining Horror Films from the 1980s," "Four Decades of the Lovecraftian Aesthetic in Paperback," "Lin Carter's Weird Tales" and more fun stuff like that (see a complete archive here.)
On May 25, Doug posted one of his best recent articles, continuing his series on 90 Years of Weird: Keeping the Brand Alive: The Paperback Years. Doug surveys three decades of paperback anthologies reprinting WT fiction, from the death of the pulp magazine in September 1954 through its rebirth in 1988, generously illustrated with nearly three-dozen high-res scans. Here's a quick snippet:
Lin Carter has a special place among the ranks of Weird Tales preservationists and revivalists. During the late 1960s and early 70s he edited and reprinted many H. P. Lovecraft and Clark Ashton Smith collections as part of his Adult Fantasy Series published by Ballantine. Mr. Carter never failed to sing praises to Weird Tales from the roof tops in his numerous introductions to the collections in this series. At the beginning of the 1980s Mr. Carter even went as far as to revive Weird Tales in paperback format for four issues. This incarnation wasn't a darling of the critics, but I found it to be enjoyable and true to the original vision of the magazine… Thank you Mr. Carter, I drink to your Shade!
See the complete article here.