Humor, Evocative Images, and Just the Right Touch of Pathos: I.F Rowan's Welcome To The Underworld
Humor, Evocative Images, and Just the Right Touch of Pathos: I.F Rowan's Welcome To The Underworld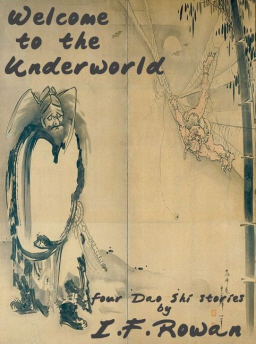 There are many pleasures involved in running a magazine. But nothing like watching the talented young writers you've published and nurtured move on to even greater success and acclaim.
Iain Rowan is a fine example. I published four of his delightful adventure fantasies in Black Gate, all featuring the clever con man/accidental exorcist Dao Shi. Since those early days, Iain has gone on to great success as a crime novelist, with his debut novel, One of Us, shortlisted for the UK Crime Writers' Association Debut Dagger award. He followed that with the YA novel Sea Change, about haunted, folklore-ridden England, and two collections, Nowhere to Go and Ice Age.
He's also published over thirty short stories, been reprinted multiple times in Year's Best anthologies, and won a Derringer Award.
But his clever and funny Dao Shi stories — "Looking for Goats, Finding Monkeys" (BG 6), "The Turning of the Tiles" (BG 8), "Welcome to the Underworld" (BG 10, selected for Rich Horton's 2007 Best of the Year), and "From the Heart of the Earth to the Peaks of the Sky" (BG 11, selected for Dave Truesdale's 2007 SF & Fantasy Recommended Reading List) — remain my favorites. What can I say?
Now Iain has finally collected all four stories in a single volume, with an entertaining afterword discussing the tales. Published under the name I.F. Rowan — presumably to differentiate it from his crime work — Welcome to the Underworld offers a compact and economical way to read all four tales, nearly 40,000 words of adventure fantasy.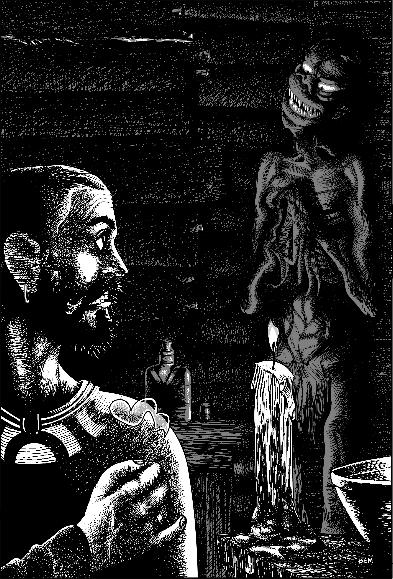 At Tangent Online, Sherwood Smith described "Welcome to the Underworld," the second Dao Shi story, this way.
I was particularly pleased to see Iain Rowan return in "Welcome to the Underworld," another story about Dao Shi, a plump middle-aged ex-con man who had professed to be an exorcist. But when, in his first story, he really did discover demons, his life — already troubled by the death of his beloved wife and his son being killed while on duty for the emperor — took a turn for the worse…

Dao Shi… tries to escape the emperor's men. Heartbeats later, he's almost caught by strolling, idle soldiers out to bully people just to pass the time while on patrol. A hue and cry is raised, and Dao Shi ends up on a riverboat manned by scruffy sailors, crowded further with difficult passengers: The two congregated on the decks only a spit and a lifetime away from one another. The boat is headed for another city — just in time for it to be boarded by pirates…

Rowan is a superlative writer, skillfully blending humor, evocative image, and just the right touch of pathos to keep the tension humming.
Here's the book desciption:
Dao Shi is not a bad man. Granted, he is a liar and a charlatan and a con-man, but aside from that he's not a bad man. He earns his living with mumbo-jumbo and magic tricks, convincing the gullible and superstitious that he is a master exorcist who can rid them of the demons and hungry ancestor-spirits that they blame for their bad luck, even though the closest Dao Shi has come to a ghost has been in his bad dreams after over-indulging at Mama Shen's.

One day though, Dao Shi runs into much more than he bargained for, and this sets in train events which result in him being caught up in the treacherous politics of empire and war, and a series of life and death battles with demons, bandits, traitors and lawyers, in cities and boats and the dark sewers of the Underworld. Usually a firm believer that the best form of defence is cowardice, Dao Shi becomes a reluctant hero as he learns that the death of his son and his fellow-soldiers of the Mountain Eagles may hide a terrible secret that is connected with the fate of the Empire itself.

Welcome To The Underworld brings together all four Dao Shi stories originally published in Black Gate magazine to much acclaim — one short story and three novellas/novelettes, totaling 40,000 words.
Welcome To The Underworld by I.F Rowan was published on Nov. 12, 2013. It is available exclusively in digital format for $3.99.