Bioshock Creator Irrational Games Shuts its Doors
Bioshock Creator Irrational Games Shuts its Doors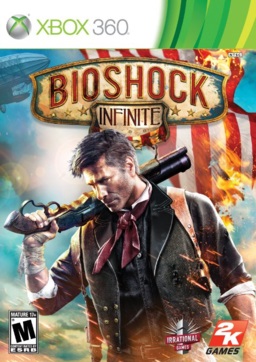 The tumult in the computer entertainment industry continued this week, with word that A-list game studio Irrational Games is shutting down, effective immediately.
Irrational Games was formed in 1997 from the wreckage of legendary Looking Glass Studios (Ultima Underworld, System Shock, Thief) by three ex-Looking Glass employees: Jonathan Chey, Robert Fermier, and Ken Levine. Never an exceptionally prolific studio, they nonetheless released three excellent games over the next seven years: System Shock 2 (1999), Freedom Force (2002), and Tribes: Vengeance (2004).
Irrational Games was acquired by one of the largest distributors in the industry,Take-Two Interactive (publishers of Grand Theft Auto and The Elder Scrolls IV: Oblivion, among many others); for several years after that, their games appeared under the 2K Games label. They had perhaps their greatest hit in 2007 with the worldwide success of Bioshock, a first-person shooter set in the beautiful and mysterious underwater city of Rapture (which offered, incidentally, one of the finest and most touching endings I've ever seen in a video game). Bioshock eventually sold over four million copies and won almost universal critical acclaim, winning PC Game of the Year from IGN and the top spot on their Top 25 Modern PC Games list in 2012. Time magazine named it one of the greatest video games of all time in November 2012. The game inspired two sequels: Bioshock 2 (developed by 2K Marin) and Bioshock Infinite (from Irrational Games.)
In a message posted on the Irrational Games website yesterday, co-founder Ken Levine announced the studio was closing its doors. No explanation was given, although Levine did confirm that 15 employees (out of an estimated 150) will be retained "To make narrative-driven games for the core gamer that are highly replayable." It's no secret that Bioshock Infinite's development was highly troubled, but the game was considered a major success, selling over 3.7 million copies in the first two months.
It's been a troubled time for games studios — the much-loved LucasArts was shuttered by Disney just last year, and other developers have moved away from big-budget releases to focus on smaller games for mobile environments. It reminds me of the gradual move to consoles from PCs, which cost us such storied developers as Interplay, Origin Systems, SSI, Microprose, Sierra Entertainment, and of course, the brilliant Black Isle. I'm certain there will be plenty of great games on many new platforms in my future, but for now I'm still mourning what might have been.