Disney Shutters LucasArts
Disney Shutters LucasArts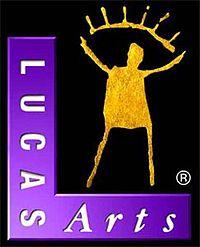 Building on this week's ongoing theme of death and dismay is the news that Disney has shut down legendary software house LucasArts.
LucasArts was founded in 1982, and released its first computer games in 1984. It published some of the finest and most admired games ever made, including Their Finest Hour (1989), The Secret of Monkey Island (1990), Star Wars: TIE Fighter (1994), Full Throttle (1995), Grim Fandango (1998), and Star Wars: Knights of the Old Republic (2003).
In an official statement the company said:
After evaluating our position in the games market, we've decided to shift LucasArts from an internal development to a licensing model, minimizing the company's risk while achieving a broader portfolio of quality Star Wars games.
LucasArt offices were closed Wednesday by Disney, and about 150 employees were laid off. All current projects, including Star Wars: First Assault and Star Wars: 1313, have been canceled.
The closure is no surprise for industry observers, after recent ominous developments. Its last few releases, including Kinect Star Wars, were disappointments, and most recent hit Star Wars titles were developed by outside licensees. Several recent titles (such as Star Wars Battlefront III) were canceled before release, and the company announced a freeze on all hiring and product announcements in September.
Fans became more optimistic when Disney acquired LucasFilm in October, but it's clear new management was unable to turn the struggling software house around. Additional details are at GameInformer and Wikipedia has a complete list of LucasArts releases over the last three decades.
Altogether, it's been a rotten week for fans of SF and fantasy.