You Can't Get There From Here
You Can't Get There From Here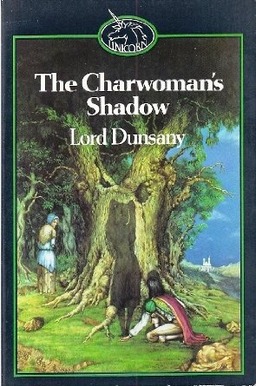 Are Fantasy and SF the genres of travel? I think so. With the exception of brilliant pieces like Julie Czerneda's recent Turn of Light – where the whole story takes place in one remote valley – most Fantasy novels, and a great many SF novels, involve travel or journeys in a significant way.
The Odyssey, with its hero's encounters with Cyclops, gods, witches and other monsters, was probably the first fantasy story of any length. Nowadays we tend to think of "epic" as having something to do with scale, but all literature originally designated by that term involved a journey.
LOTR is the most obvious, and likely the most influential example of the modern Fantasy journey, but there are others.  Lord Dunsany's The Charwoman's Shadow, and The King of Elfland's Daughter, offer shorter travels, but predate Tolkien. We've seen quite a few more recent examples, such as  Elaine Cunningham's Winter Witch, Tanya Huff's The Silvered, and Naomi Novik's Temeraire series, in which the journey forms the backbone and structure of the novel.
Quite a few of these, but by no means all, could be categorized as "quest" stories, where the heroes travel in order to achieve some external (or internal) goal – which makes us consider the fairy story, with its trope of the youngest child setting off to make his (rarely her) fortune.  Novik, Huff, and Joe Abercrombie, in his First Law series, however, have their characters travelling because of war – which, in a way, brings us back to Odysseus.
If we look at the sword-and-sorcery subgenre, Howard Andrew Jones' Dabir and Asim Series, Dave Gross' Varian and Radovan Pathfinder Tales, and my own Dhulyn and Parno Novels, have the main characters almost always on the move – like their archetypes, Fafhrd and the Grey Mouser. Soldiers, mercenaries, scholars, wizards – these people travel because of their work, and pick up adventures along the way.
I've talked elsewhere about the stranger-in-a-strange-land trope, in which people from our world travel to other worlds where magic works, as seen in Barbara Hambly's early novels, and those of Guy Gavriel Kay. Once in the other world, of course, there was frequently another journey undertaken. The trend nowadays is for urban fantasies, but even these often involve a journey from other worlds to ours, as we see with Charles de Lint's Moonheart, and in my own Mirror Lands books.
Urban fantasies – at least those using modern settings – can use urban modes of transportation. In non-urban fantasies, however, the mode of travel is fairly limited. Because of the pre-industrial setting, characters usually travel on foot, on horseback, or by boat, with the occasional hot air balloon. Magic gets involved when faster travel is required. Either people are moved by magic, or they use a magic conveyance (carpets are popular) or, they use that most popular conveyance of all: Dragons.
It's odd. As a general rule, people don't seem to live where exciting things are happening; apparently they prefer travelling to those spots. Or is it just that things are too quiet at home?
---
Violette Malan is the author of the Dhulyn and Parno series of sword and sorcery adventures, as well as the Mirror Lands series of primary world fantasies. As VM Escalada, she writes the soon-to-be released Halls of Law series. Visit her website www.violettemalan.com.