Goth Chick News: When Visiting Hemlock Grove, Better "Late" Than Never
Goth Chick News: When Visiting Hemlock Grove, Better "Late" Than Never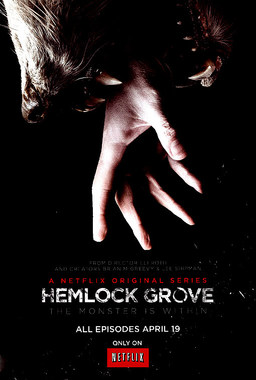 Did someone give you a Netflix subscription for the holidays? Then I have two words for you and your shiny new queue.
Hemlock Grove.
Never heard of it? Neither have a lot of people. If you are anything like me, then you have never even seen Hemlock Grove pop up in your Netflix recommendations. Heck, chances are, you may have never heard about Hemlock Grove before reading this post.
But that's OK; because Netflix didn't make the show for us.
Unlike its other two pet projects which Netflix has spent a lot of effort promoting, Arrested Development and House of Cards, they purposely made very little fuss about Hemlock Grove when it launched back in April. It's aimed at an audience of teenage horror fans and Netflix had the numbers to know that this audience is engaged enough on the streaming service to make a title like Hemlock Grove succeed.
So, why do the rest of us care?
Hemlock Grove is an American horror/thriller series from executive producer Eli Roth (Grindhouse and Hostel) and developed by Brian McGreevy and Lee Shipman. It is based on McGreevy's 2012 novel Hemlock Grove.
The show examines the strange happenings in a fictional town in Pennsylvania where a teenage girl is brutally murdered, sparking a hunt for her killer.
Roman Godfrey, heir to the town's wealthy Godfrey family, befriends the town's newcomer and gypsy outcast, Peter Rumancek and the two work together to shed light on the case while also concealing their own dark secrets. But in a town where everyone is hiding something, will they find the monster among them?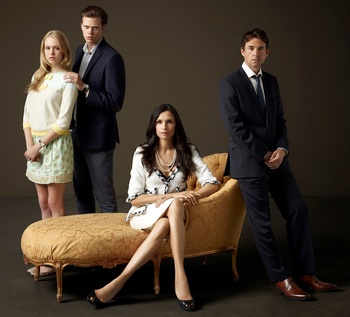 Compelling, no?
From everything I read, reviews of Hemlock Grove were mixed to say the least. Critics panned it as a sad, horror-themed rip off of Twin Peaks with so much obtuse information that viewers were apt to give up trying to understand the plot.
Admittedly, had I read the reviews before I came across the series I might have been tempted to give it miss; but thankfully I waded into the first two installments unawares and stayed glued to my TV until I had devoured all 13 episodes of the first season in one marathon sitting.
I did have a tense moment toward episodes 11 and 12 when I worried that like a David Lynch creation, Hemlock Grove would leave the majority of its weirdness unexplained, causing me to consider violence against my television. As it was, enough questions remained to set up another season of episodes while sufficiently tying up the story to be sustaining if not 100% satisfying.
And there is oh so much here to wallow in.
To start, production values are high – so high that Hemlock Grove contains what may be my favorite werewolf transformation ever filmed.
Werewolf Transformation: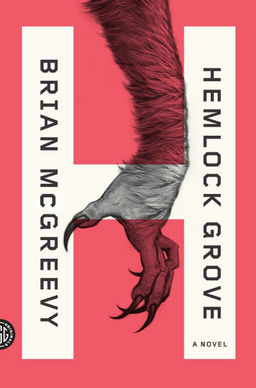 The sets are opulent and the casting is solid yet fringy. Well-known faces like Famke Jannson (X-Men) and Dougray Scott (Desperate Housewives) mix with beautiful newcomers Bill Skarsgard (yes, a younger brother of that Skarsgard) and Landon Liboiron (ok maybe not so much a newcomer to anyone young enough to be a fan of Degrassi: The Next Generation).
Like the world of True Blood, Hemlock Grove contains a lot of residents who are more than what they appear, but that is not to say they aren't still boiling in a pot of the worst of human vices. Part murder mystery, part supernatural horror, part gothic brain torture in the vein of HBO's Carnivale, Hemlock Grove is just plain addictive fun, splattered with just the right amount of gross factor.
There must be more than a few of us who feel the same.
Back in June, Netflix announced they would bring back the residents of Hemlock Grove for a second season at which point Eli Roth had this to say:
The worldwide fan response to 'Hemlock Grove' was phenomenal. Netflix members loved the potent combination of sexy monsters, mystery, and the dark family soap opera that ended with a huge twist, leaving audiences worldwide totally shocked. Season one was just a warm-up for what we have in store for season two. Get ready to be scared in ways you never expected.
So yes, I am just a wee bit embarrassed that I left this gem undiscovered for half the year, until the holidays offered some time to surf my queue; but in this case – better late than never. I will definitely be applying for residency in Hemlock Grove.
Still not convinced?
Check out what maybe Netflix first and so far only, Red Band trailer.
---
Have you visited Hemlock Grove either in print or on Netflix? Post a comment or drop a line to sue@blackgate.com and let us all know what you think.