New Treasures: Tales From Rugosa Coven by Sarah Avery
New Treasures: Tales From Rugosa Coven by Sarah Avery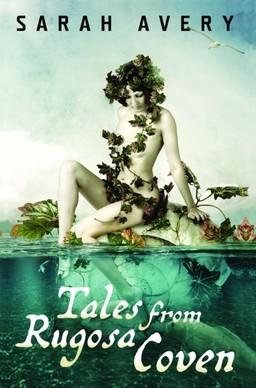 Unless you've ever been a submissions reader, I don't think you can truly appreciate what it was like to discover Sarah Avery in the slush pile.
The story in question was "The War of the Wheat Berry Year," a slender and deceptively simple fantasy in which The Traitor of Imlen finds she must face her old instructor on the battlefield at last. After a long day reading amateur tales about unicorns, knights slaying dragons, and teenage girls with vampire boyfriends, it was a revelation — packed with a rich and fascinating back story, subtle characterizations and, like all the best fantasy, the tantalizing sense that you were being given the briefest window into a wider tale.
I bought "The War of the Wheat Berry Year" for Black Gate 15, where it won acclaim from Keith West at Adventures Fantastic and other sites. And believe me, I kept a weather eye out for future work from Sarah.
So I was delighted when my copy of Tales From Rugosa Coven arrived last week. Rugosa Coven shows off Sarah's talents with a collection of three linked novellas of contemporary fantasy focusing on a coven of modern witches living on the Jersey Shore. If you're eager to find the next big name in fantasy, do yourself a favor and order a copy today.
Catch a glimpse of a New Jersey even weirder than the one you think you know, as a covenful of very modern Wiccans wrestle challenges both supernatural and mundane — and, occasionally, each other.

The personal injury attorney who chose kitchen-witchery over his family's five-generation lineage of old school ceremonial magic would like to miss his dead parents, only now that they're dead they won't leave him alone. The professional fortuneteller stands out at forty paces, with her profusion of silver amulets glittering over her Goth wardrobe, but nobody has guessed her secret sorrow, especially not the covenmates who see her as their wacky comic relief. And the resident skeptic, a reluctant Pagan if ever there was one, will have to eat her words if her coven sister's new boyfriend really does turn out to be from Atlantis.

The Jersey Shore's half-hidden community of Witches, Druids, and latter-day Vikings must circle together against all challenges. It's a good thing they're as resilient as the wild rugosa roses that hold together the dunes.
Tales From Rugosa Coven was published by Dark Quest on December 21, 2013. It is 341 pages, priced at $15.95 in trade paperback.