Explore The Dark
Explore The Dark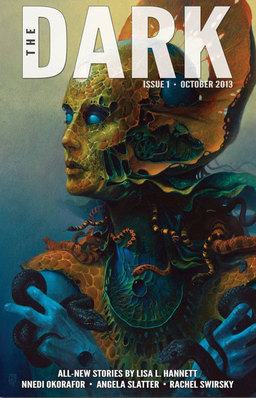 Sean Wallace is an editing powerhouse.
I don't use that term lightly. But let's just look at the man's accomplishments: in the last few years he's edited or co-edited multiple magazines, including Jabberwocky, Fantasy Magazine, and the prestigious Clarkesworld, for which he was nominated for the Hugo four times (winning three times) and the World Fantasy Award three times. He's edited numerous anthologies, including Best New Fantasy, Japanese Dreams, The Mammoth Book of Steampunk, People of the Book, Robots: Recent A.I., and War & Space.
Of course, that's on top of his day job as founder, publisher, and managing editor of Prime Books — where he's produced a terrific assortment of excellent titles. We covered more than a few, including Weird Detectives, Rich Horton's The Year's Best Science Fiction & Fantasy series, Circus: Fantasy Under the Big Top, The Return of the Sorcerer: The Best of Clark Ashton Smith, the War & Space anthology, and others.
So I was extremely intrigued when I heard he was launching a new online magazine of dark and strange fiction with Jack Fisher, former editor and publisher of the award-winning Flesh & Blood magazine. The debut issue of The Dark was released in October, 2013, and the second issue arrived on December 1st.
The first issue feature original fiction from Lisa L. Hannett, Nnedi Okorafor, Angela Slatter, and Rachel Swirsky. Issue 2 has all-new stories from Willow Fagan, Amanda E. Forrest, Sarah Singleton and E. Catherine Tobler.
The Dark is published bi-monthly; you can read issues free online, or help support the magazine by subscribing to the ebook editions, available for the Kindle and Nook in Mobi and ePub format. Issues are around 49 pages, and priced at $2.99.
A one-year sub (six issues) is just $15, and so far I really like what I see. Get in on the ground floor of a promising new magazine — subscribe today.