The Top 50 Black Gate Posts in October
The Top 50 Black Gate Posts in October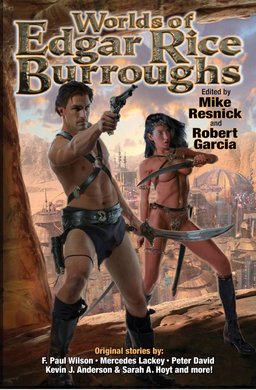 The top article on the Black Gate blog last month was our look at Mike Resnick and Robert Garcia's new anthology Worlds of Edgar Rice Burroughs. (A few weeks later Robert Garcia wrote his first Saturday blog post for us, a fond look back at The Pulp Art of Virgil Finlay. Do we bring the heavy hitters, or what?)
Second on the list was E.E. Knight's open letter to Amy Farrah Fowler, a character on The Big Bang Theory, on her controversial theory that Indiana Jones had no impact on the ending of Raiders of the Lost Ark. Fight the good fight, Eric.
Third was Jon Sprunk's look at his favorite fantasy films, followed by his article on the use of elves in fantasy lit. Way to hog the list, Jon. Rounding out the Top Five was James Maliszewski's "Appendix T," an attempt to craft a hypothetical Appendix N for the great Traveller RPG, listing roughly 20 works of classic science fiction that clearly influenced the game's creators.
The complete Top 50 Black Gate posts in October were:
The Top 5o Black Gate blog posts in September are here, and you can see all 114 posts we made in the month of October here.