The Name of the Wind Optioned as a TV Drama by Fox
The Name of the Wind Optioned as a TV Drama by Fox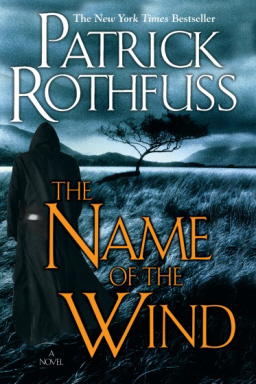 The Internet is abuzz with word that Patrick Rothfuss's epic fantasy series, The Kingkiller Chronicles, has been optioned as a TV series by 20th Century Fox Television and New Regency Productions.
Dateline first broke the news on Thursday. Details are fairly thin, but it looks like Eric Heisserer (screenwriter for Final Destination 5 and the 2011 The Thing remake, and director of the upcoming Hours) will adapt the series, and serve as executive producer.
The Kingkiller Chronicles is one of the most popular fantasy series of the past decade. The first volume, The Name of the Wind, was published by DAW in April 2007; the sequel The Wise Man's Fear appeared in March 2011. Both hit No. 1 on The New York Times bestseller list. A third volume, The Doors of Stone, is due next year.
Following the runaway success of HBO's Game of Thrones — even my Dad watches the show, and he scorned fantasy for decades — it's not surprising that the bigger networks have started to snap up other popular properties suitable for big-scale small screen adaptation.
A much bigger question is whether or not Fox and New Regency can achieve something approaching the quality and ambition of Game of Thrones. Rothfuss has tens of thousands of dedicated fans who will be watching developments closely.
We'll report news (not to mention unsubstantiated gossip and innuendo) here as soon as we hear it.