Skull Island eXpeditions is the New Fiction Imprint of Privateer Press
Skull Island eXpeditions is the New Fiction Imprint of Privateer Press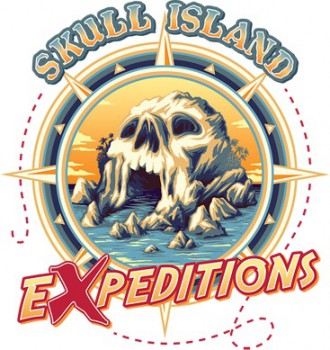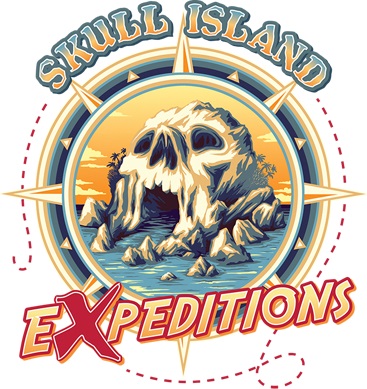 With all the recent bad news, it's good to see signs of resiliency in the fantasy genre. The best news is always the launch of an exciting new market, and that's why I was so pleased to see the recent announcement of Privateer Press's new fiction line, Skull Island eXpeditions.
Of course, I'm pleased for purely selfish reasons as well. Skull Island eXpeditions promises just what I'm looking for: original adventure fantasy from exciting new writers.
Privateer Press has been a genuine Cinderella story in the gaming industry. Founded in 2000 by Matt Wilson and a small group of players and investors, Privateer Press grew and expanded during a series of painful contractions in the market. Lots of dynamic and exciting companies came and went during the d20 boom-and bust cycle, while Privateer Press quietly built a thriving business and an extremely loyal fan base for their tabletop miniatures games Warmachine and Hordes.
Set in the Iron Kingdoms, both games are renowned for their high quality and excellent production values. They've received the highest accolades the industry has to offer, including six Origins awards and numerous Ennies.
The Iron Kingdoms, with its inventive mix of steampunk and magic, has always seemed like a natural setting for
fiction to me, and it seems I'm not alone. Last week, Matt Wilson announced an ambitious plan to explore the world of Caen with monthly fiction from some familiar names and some exciting newcomers — with Black Gate's own Scott Taylor at the helm.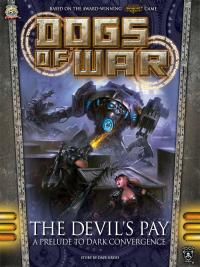 Scott has been toiling away for the better part of a year, and this week he was finally able to share with us what he's been up to.
Skull Island eXpeditions kicks off this month with three original novellas by Larry Correia, Dave Gross, and C.L. Werner, all of which begin promising new series. Each features original cover art and original interior illustrations.
Exiles in Arms, Volume 1: Moving Targets, by C.L. Werner
Introducing Rutger Shaw and Taryn di la Rovissi, two of the Iron Kingdoms' most infamous mercenaries.

The Dogs of War, Volume 1: The Devil's Pay by Dave Gross
Meet the entire company of Devil Dogs mercenaries — and prepare for the Convergence of Cyriss.

The Warlock Sagas, Volume 1: Instruments of War by Larry Correia
Takes us back in time to witness how the great Makeda became the indomitable warrior and leader she is today.
These are to be followed by a series of novels and novellas based on Warmachine, Hordes, and iconic characters from the Iron Kingdoms.
Exiles in Arms and The Dogs of War will continue to follow Rutger Shaw and Taryn di la Rovissi and the Devil Dogs, while The Warlock Sagas will focus on a new character with each volume, beginning in June with The Warcaster Chronicles, Volume 1: The Way of Caine, with tales of the Butcher, Kromac.
All three new releases are currently available exclusively in digital formats (including ePub, Mobi, and PDF) directly from the SkullIsland website, and Amazon.com.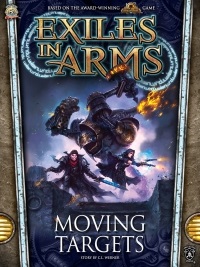 Here's Matt Wilson on the launch:
Skull Island eXpeditions is the culmination of our long-time ambition to realize the Iron Kingdoms in fiction beyond the game books. For years, we've had countless requests for novels, and for just as many years, we've been working on ways to make that happen to our — and most importantly, your — satisfaction. Skull Island eXpeditions represents a new frontier for Privateer Press, one that continues our tradition of charting our own course. At last we can dig into all the nooks and crannies of the Iron Kingdoms, find out what makes warcasters tick, and get to know those students foolish enough to follow Professor Pendrake into the uncharted wilderness.
According to Scott and Matt, Privateer Press's goal aims to build a large library of content. Here's Matt again:
In addition to the illustrated novellas, we'll be releasing several full-length novels each year. The first is the upcoming Dark Convergence novel, penned by Devil's Pay author Dave Gross. After offering a glimpse of the Convergence in the first Dogs of War book, Mr. Gross will unleash the full fury of the Cyriss cultists and give us our first in-depth look at their mysterious agenda. After that, we've got Mr. Correia on the hook again with a novel that chronicles an unlikely assembly of Storm Knights and their first deployment during Lord Commander Stryker's invasion of Sul.

And that's just the beginning. We've wanted to see Iron Kingdoms fiction as long as anyone, and now that we've got the chance, we're diving headlong into every story we've ever dreamed about.
Matt and Scott both hint that eventually Skull Island eXpeditions will offer fiction beyond the realms of Iron Kingdoms — in other Privateer Press worlds, and with original creations from "accomplished authors and new, upcoming talent."
Sounds fabulous to me. I'm keen on anything that starts a new publishing venture with a line of novellas, which I think are the perfect length for most adventure fantasy.
I'll be trying out all three of the new releases from Skull Island eXpeditions, and anxiously awaiting their new ones. Scott had excellent taste when he was recruiting talent for Black Gate, and I'm excited to see what he can accomplish partnered with one of the most exciting companies in the industry.
For complete details, read Matt Wilson's announcement here.