Kirk Versus Gorn: The Rematch
Kirk Versus Gorn: The Rematch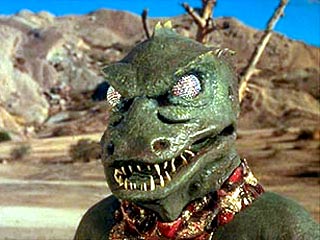 We like video games. We love Star Trek. And we believe William Shatner is the genetic template for a future race of supermen.
But when all three come together, as they have in this video spot for the upcoming Star Trek: The Video Game?
Magic.
Check out the YouTube video below, and you'll understand.
Star Trek: The Video Game will be released April 23, 2013 for the Xbox, PS3, and PC. It was developed by Digital Extremes. Get more details at the website, www.startrekgame.com.
[Thanks to SF Signal for the tip.]