Goth Chick News: Get the Lizard Guys on the Horn: We've Got Them a Gig!
Goth Chick News: Get the Lizard Guys on the Horn: We've Got Them a Gig!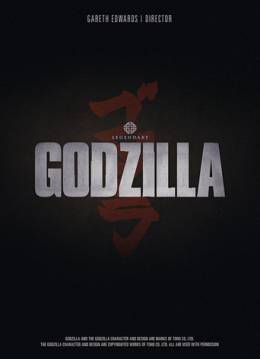 I only remember two things about the 1998 remake of the pop culture film Godzilla (and that's saying quite a lot since most people don't remember it at all).
The first is that it starred Ferris Bueller, I mean Matthew Broderick, in a role that was in no danger of making us forget his previous day off.
Second, I remember thinking how nice it was for Tri-Star Pictures to put the lizard effects guys from Jurassic Park back to work. Their unemployment benefits had very nearly run out since The Lost World wrapped in 1997.
Godzilla movies and their collective cheesiness have always been fun in an Ed Wood sort of way, but the 1998 version was cringe-worthy on a whole different scale: which is why I have always fantasized about ambushing Sarah Jessica Parker at a red carpet event to ask her how it feels to be married to the star of a cinematic pile of lizard poop.
And though such a statement might cause Ms. Parker to fall right off her $1200 pumps, it is clearly no such deterrent to the rest of Hollywood who apparently has never met a remake they didn't like.
Get Industrial Light and Magic on the phone and let's hope they haven't chucked those velociraptor puppets…
The San Diego Comic Con audience gathering last week for scoop on Guillermo del Toro's much-hyped monsters-vs.-robots flick Pacific Rim, were also treated to a teaser for the very-much-in-production Godzilla reboot, to be directed by Gareth Edwards (2010 British sci-fi movie Monsters).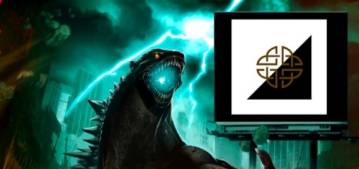 The film is still listed as "in development" on IMDb.com, a hope that Edwards thoroughly dashed when he treated the audience to a teaser trailer. And though the footage was limited to shots of an urban landscape torn apart by a mysterious creature (insert Cloverfield reference here), there was a brief glimpse of Godzilla emerging from the wreckage.
Sigh…
The Godzilla character originated in the 1954 Japanese movie by the same name, which has spawned numerous badly made reboots and sequels; and frankly that's where the fun came in. However, Edwards is attempting to "do justice" to the original film which I sincerely hope isn't the same justice Garth Jennings did to Hitchhiker's Guide to the Galaxy. This time, Edwards promises, there will be nothing cheesy about the much-parodied creature.
There's nothing sci-fi, it's very grounded and realistic. I've never worked this long and this hard on something that lasted just a few seconds since, since I lost my virginity.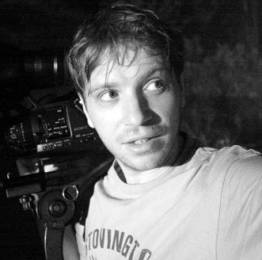 And though that description might be considered "over sharing" it probably resonated loudly with the Comic Con crowd.
David S. Goyer, one of the better-known names in the comic book movie business, having collaborated with Christopher Nolan on the scripts for all three of his Batman movies, and being the writer for Zack Snyder's upcoming Man of Steel reboot, is reportedly penning the script for Godzilla.
Little else is known of the movie, especially in terms of casting, though Edwards is understood to be working towards a 2014 release date.
And in case you're keeping track, there have been 28 Godzilla films produced by Toho Studios in Japan since 1954, plus the one 1998 US fiasco. This current effort will be number 30.
So what do you think of yet another starring role for our favorite lizard? Did you torture yourself with the Matthew Broderick version? Post a comment or drop a line to sue@blackgate.com.