Houghton Mifflin Harcourt Files for Bankruptcy
Houghton Mifflin Harcourt Files for Bankruptcy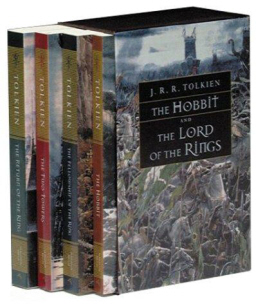 Houghton Mifflin Harcourt, US publishers of The Lord of the Rings, The Hobbit, Animal Farm, 1984, The Time Traveler's Wife, Ursula K. Le Guin's A Wizard of Earthsea, and numerous books by Harlan Ellison, Kage Baker, Philip K. Dick, Philip Roth, Ray Bradbury, James Morrow, Margaret Atwood, Diane Duane, Jane Yolen and literally hundreds of others, filed for bankruptcy protection today.
Houghton Mifflin, an educational and trade publisher in the United States, acquired Harcourt Publishing in 2007 to become Houghton Mifflin Harcourt. The company has 4,000 employees around the world.
It officially filed for pre-packaged bankruptcy this morning, citing debts and liabilities of over $1 billion. The filing is part of a restructuring that it hopes will cut debt by $3.1 billion. The company issued a statement today, saying it:
will maintain normal day-to-day business operations throughout the restructuring process, and we expect no disruptions to our relationships with our customers, agents, authors, employees, business partners and suppliers. Additionally, our plan provides for our suppliers and vendors to be paid in full during and after this process and for our employees to continue receiving their usual pay and benefits.
The company said it still expects to complete the restructuring by the end of June. For additional details, see this article at Publisher's Weekly.