Goth Chick News: Full Length Trailers for Shadows and Prometheus: It's Getting Interesting…
Goth Chick News: Full Length Trailers for Shadows and Prometheus: It's Getting Interesting…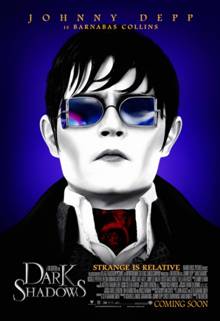 This week saw all sorts of new goodies being released to moisten your pallet for what will surely be two of the upcoming summer movie season's biggest box office draws.
Let's start with Dark Shadows and my assertion that if Barnabas Collins were really in his grave somewhere, he'd probably be spinning like a rotisserie ham.
It's because the original vampire Collins wasn't particularly heartthrob material (and proper vampires really shouldn't be) that I didn't mind some of the initial low-quality stills that came from Tim Burton and Johnny Depp's rewind of the 1960's TV cult classic.
Depp had his hair plastered down and was sporting a seriously pasty complexion.
Okay, fair enough. I did fret ever so slightly about the borderline comical nature of his look but, well, that's just Burton and Depp.
Then on March 16th we finally get the goods: a series of character portraits and a full length trailer of Dark Shadows to hold us over the 55 or so days until its release on May 11th.
Oh joy, oh rapture, oh…. seriously?
A comedy?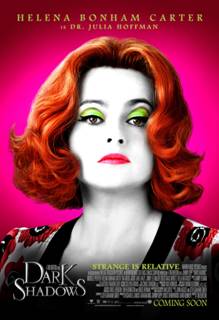 I watched the trailer.
Then I watched it again.
Yep, it's a comedy.
A dark one to be sure; but there's Johnny Depp in full Barnabas garb, mugging through dead-pan one liners and I don't know if I should laugh or be outraged.
If Dark Shadows 2012 weren't a reboot of a dearly-loved original I'd probably be completely geared up for it.
But instead of a vampire Sweeny Todd, we have a vampire Captain Jack and I'm feeling just a tad disappointed.
Watch the trailer and decide for yourself.
Somewhat grudgingly I admit, it does look funny.
Then we have Ridley Scott's June 1st release of the Aliens franchise pseudo-prequel, Prometheus.
Buzz has been building around this project for the years since Scott first expressed interest, but reached fever pitch last fall when an 18-second teaser trailer was "leaked" back in November, 2011.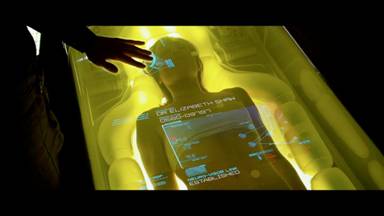 Since then plot details have been mostly a blur of speculation punctuated by some interesting guerilla marketing plays like the one I told you about a couple of weeks back.
This week Dune Entertainment has opened the flood gates, releasing two, full-length HD trailers; one for the US and one for the UK both containing more information about the storyline than we've seen to date.
In addition, a few new stills have circulated as well as some interesting background info such as Scott tasking H.R. Giger to "reverse engineer" his original Xenomorph design thereby creating an ancestor for the alien we all know and love.
Prometheus is looking more like a prequel every day and there are 39 days until opening – not that I'm keeping track.
Prometheus US trailer:
Prometheus UK trailer:
Are you planning to see Dark Shadows and/or Prometheus? How do you feel about Barnabas Collins being the object of humor rather than horror? Post a comment or drop a line to sue@blackgate.com.