Elf Opera in Tang China
Elf Opera in Tang China
Matthew Surridge's fascinating post on specificity in setting got the various gears, levers, in pistons in my head working.  I'm currently writing this in a cloud of steam gushing out both ears, and hopefully I'll be able to finish before the gnomes who power the mechanisms of my consciousness go on strike.
The short version: Matthew, I agree completely.  There is a certain charm to what I think of as the typical D&D setting, in which castles are built out of clichés mortared together with anachronisms, and the world is a playground of exotic sights for the mismatched band of adventurers to wander among and slay monsters in.  It's a lot of fun in a game–and sometimes fun in a D&D novel–but it lacks the kind of verisimilitude that makes a story really engrossing.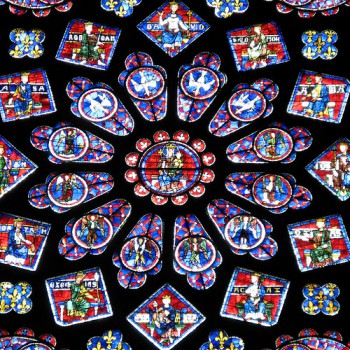 I tend to think that the richness of real-world Medieval civilization is masked by a series of misconceptions and broad generalizations, beginning with the tendency to see them as one long Dark Age spanning from the Fall of Rome to the Protestant Reformation.  But the so-called Dark Ages were home to the kingdoms of Charlemagne and Alfred, the flourishing of Irish and Italian monasticism, and the first sparks of the most vibrant intellectual life the world had yet seen.  Likewise, the High Middle Ages were an age of soaring cathedrals, vibrant art and music, and universities that studied everything from Roman law to medicine.
At the same time, the European Middle Ages were anything but homogenous.  The time period covers over a thousand years, which contain literally hundreds of distinct peoples and cultures.  The Vikings who besieged Paris later became the Normans who conquered England and ruled Sicily.  The balance between monarchs, emperor, and papacy was constantly shifting, sometimes responding to new threats or influences, as when the Mongols crashed against the armies of the Holy Roman Emperor.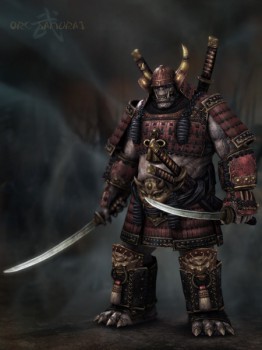 Suffice to say, I tend to think that readers who complain about the banality of Medieval or European-flavored settings in fantasy have been cheated.  What they've been delivered is watered-down and rendered into a kind of generic Fantasyland, the setting for stories that John C. Wright calls "Elf Opera".  I don't want to sound as though I'm smearing D&D, but the generic D&D setting has very little to do with Europe or the historical Middle Ages.  I've always thought that, when readers express a desire for new settings, they're expressing more accurately a desire for authenticity and verisimilitude.  Half-orcs and elves throwing magic missiles wouldn't instantly become more exciting if you called them "samurai" and "miko" instead of "warrior" and "wizard".
Fantasy involves, well, fantasy, but our fantasies are built on concrete things, among them knowledge of our world as it has been.  Depth of knowledge and understanding, I would argue, is more important than a shallow exoticism.  An author who truly understands the worldviews and people of 11th century England is, to my mind, more likely to write a gripping novel than one who is just mining East Asia for exotic synonyms to "vampire" and "paladin".
This may be why so much of my reading lately has been historical fantasy rather than full secondary world fantasy (see my gushing review of Twelve): Because the authors of these novels have usually made at least some effort to truly understand an alien culture and worldview, and their books can't help but be richer as a result.  They've sought to understand what life really was in 8th century Baghdad or feudal Japan or Czarist Russia, and on that foundation of juicy cake they've spread a tangy frosting of sorcery, monsters, and high adventure.  It's a two-hit combo of escapism and wonder.
I personally write mostly secondary world fantasy, but I try to avoid generic settings and vague Fantasylands whenever possible.  In my Shabak stories and novel, I try to portray a culture inspired by the Dark Ages of northern Europe, a time when a lord had a warband instead of a retinue of knights, when blood oaths were prized higher than lofty ideal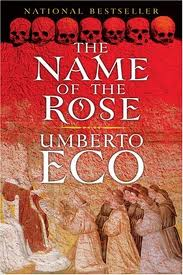 s of chivalry, and new religions warred with old. I mix plenty of fantasy in–the shadow magic, crab-men, and primeval monsters are dead give-away–but I think the historical atmospheres and cultures I've drawn on ultimately make the material stronger.
Final note: The finest novels I've read with a Medieval European setting are Umberto Eco's The Name of the Rose and Baudolino, both of which are historical fiction rather than fantasy (well, Baudilino is arguable).  Both do a spectacular job of capturing the Medieval mind in all its color, complexity, and wonder.  I recommend them highly.