Black Gate Interviews Dave Gross, Part Two
Black Gate Interviews Dave Gross, Part Two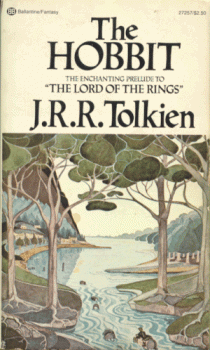 Last week in part one of our interview Black Gate sat down with Forgotten Realms and Pathfinder author Dave Gross to talk about writing, gaming, and his latest Pathfinder novel, Master of Devils. This week Dave tells us more about his early influences and his transition from gamer to game fiction writer.
Chicken or egg time: what came first for you — gaming or storytelling?
Definitely storytelling. I was learning to read around the time I was learning to walk.
My first geekdom was ghost and horror stories, collections of which I'd order every time the Scholastic Books flyer came around our grade school. I can't remember when I was first writing stories, but I'm sure it was in homeroom with a half pint of milk nearby. Later I burned through all the SF at our city library, and one day my cousin Francis handed me a copy of The Hobbit, and fantasy became my favorite. After burning through the Tolkien trilogy I devoured everything I could find by R.E. Howard and his clan. It was around that time that a classmate and his elder brother introduced me to D&D. They taught me the game from the original saddle-stitched books. Once the boxed game came out, I began DMing. Which, of course, is its own sort of storytelling.
From gamer to writer — how did you make the leap?
It wasn't exactly a leap so much as something else I'd always loved to do, but it did come shortly after I began working at TSR. My first professional fiction sale came in response to an open call for pitches for the Realms of Magic anthology published in 1994. The editors liked my story well enough to ask me to pitch another one for Realms of Mystery, and from there it gradually snowballed into bigger projects, including one that never saw the light of day. I don't think I've told this story in public before.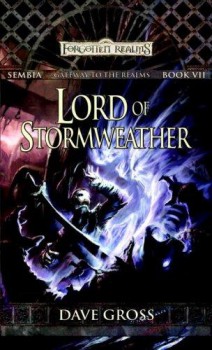 When the TSR book department made an open call for new novels, I made a pitch for both a Forgotten Realms novel and a Ravenloft novel. The editors said they liked both, but since they'd received more Realms pitches they liked, they asked me to go forward with the Ravenloft story. By the time I'd written about half of the novel, I heard the news that the Ravenloft line was cancelled. The publisher suggested I revise the novel to fit the Forgotten Realms, but that seemed like a hopeless endeavor, since the setting I'd chosen was nothing like the Realms. Instead I asked for a shot at a new Realms novel. Thus, before other folks auditioned for one of the Sembia novels, the editors showed me the list of characters and let me choose the one I wanted, as long as it wasn't the family patriarch, which Ed Greenwood would write. The character descriptions were quite short, but one caught my eye: "The second son has a secret: He's a werewolf."
Thus I wrote "Thirty Days," one of seven novellas for The Halls of Stormweather, which launched the Sembia series. Later I wrote Black Wolf, featuring Talbot Uskevren and his nemesis Radu Malveen. Finally, when conflicting schedules prevented Ed from writing a full novel for the line and the creator of Talbot's elder brother turned to other projects, I wrote Lord of Stormweather to tie a bow on the series.
I wrote or co-wrote several other stories and a few other novels for Wizards of the Coast, but the Sembia series was undoubtedly the most fun and the stories I remember most fondly.
You have a lot of editorial credits to your name, including Dragon Magazine, Polyhedron, Amazing Stories, and several Star Wars periodicals. How would you say that your time as an editor has influenced you as a writer?
I like to think that working on both sides of the editor/writer divide has helped make me more sympathetic of my editor when I'm writing and of my authors when I'm editing. Perhaps more importantly than the obvious lessons—be on time, behave professionally, and so on—I've learned how both authors and editors can make the other's life easier by striving to say "yes" as often as possible. Let the other guy have his way on any amount of the small stuff, and he'll be more likely to return the favor when the issue is important to you. Assuming, of course, that he's learned that lesson too.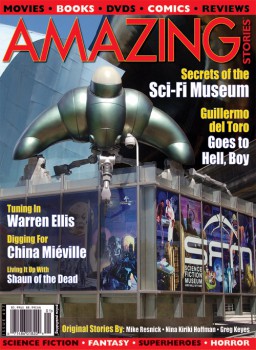 Many people have said that once they've 'seen behind the veil' and gone to work in an industry that was previously a hobby of theirs, they lose interest in the hobby side of things. Has this been your experience? Has writing and editing changed your approach to gaming?
It's true that my regular gaming gradually tapered off after I began working for TSR. That probably had more to do with my insane workload than a surplus of gaming opportunities. However, many of the other new employees at TSR and Wizards of the Coast seem to have had had the opposite experience—playing much more often once they got inside the candy store. On the bright side, I enjoyed many more opportunities to play new games, sometimes only once for a playtest or to help a columnist write a review.
While editing fiction for Dragon and later Amazing Stories, I found myself reading for pleasure less often, maybe because I enjoyed so much good fiction as part of my job and, by the end of the day, I was happier to go out to hear some music or see a play.
It sounds as if you keep pretty busy. What projects are you working on now that you can tell us about? And any hints as to what adventures Radovan and Jeggare might get into next?
Sometime this fall, Stoneskin Press will publish Shotguns v Cthulhu, edited by Robin D. Laws. My contribution is a little revisionist history from Seattle circa 2002.
Beyond that, everything is in the "we're talking about it" or "I've promised a story" or "I'll write a few chapters next time I'm free" phase. It'll be at least a few months before I have anything concrete to report, but I'll post any news at frabjousdave.blogspot.com.
__________
DAVE GROSS is the author of 2 ½ of the Pathfinder Tales novels, Prince of Wolves, Elaine Cunningham's Winter Witch, and Master of Devils. In past he's had honest work as a technical writer, an English teacher, and a magazine editor. You can find him on Facebook, Twitter @frabjousdave, and Blogspot.
BILL WARD is a genre writer, editor, and blogger wanted across the Outer Colonies for crimes against the written word. His fiction has appeared in numerous magazines and anthologies, as well as gaming supplements and websites. He is a Contributing Editor and reviewer for Black Gate Magazine, and 423rd in line for the throne of Lost Lemuria. Read more at BILL's blog, DEEP DOWN GENRE HOUND.