C.S.E. Cooney's The Sea King's Second Bride wins the Rhysling Award
C.S.E. Cooney's The Sea King's Second Bride wins the Rhysling Award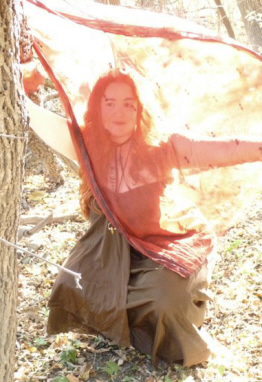 Woo-hoo!  Break out the bubbly!
Black Gate Website Editor C.S.E. Cooney has won the Rhysling Award, Long-Form category, for her poem "The Sea King's Second Bride." The Rhysling Awards are given each year by the Science Fiction Poetry Association to the best science fiction, fantasy, or horror poem of the year.
The Rhyslings are named for the blind poet Rhysling in Robert A. Heinlein's "The Green Hills of Earth." The categories are "Best Long Poem" (50 or more lines), and "Best Short Poem" (49 or fewer lines).
About her winning poem, Claire tells us:
It's all due Nicole Kornher-Stace. And Amal El-Mohtar. And Jessica Wick. Who conspired to buy me that print of John Bauer's Agneta and the Sea King. Which made me FINALLY buy that book of Swedish Folk Tales.
"The Sea King's Second Bride" was originally published in Goblin Fruit, edited by Amal El-Mohtar and Jessica P. Wick . You can read the complete poem here.
The winners are announced at Readercon, held this year from 14-17 July at the Burlingon Marriott, outside of Boston, Massachusetts. The nominated works are traditionally compiled into an anthology called The Rhysling Anthology. This year, there were 37 nominees in the long poem category, and 56 in the short poem category. The complete list of nominees is here.
Congratulations to C.S.E!  In honor of her win, Black Gate would like to buy all our readers a bottle of bubbly1. Raise a toast with us in honor of our favorite poet — and now the world's favorite, too.
---
1. Must be of legal drinking age. Must realize we're joking. Offer not valid outside the continental U.S.A. Or anywhere that sells bubbly.