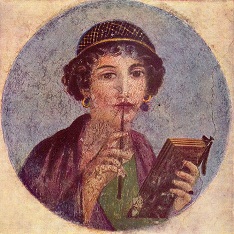 As one of the new recruits here at Black Gate, I'll be bringing you a series of what I hope you'll find to be interesting posts soon enough. But first I wanted to say howdy and tell you a little bit about myself.
I'm Liz. I'm an Academic by training: a Classicist to be precise, and a philologist to be downright pedantic. (My dissertation was written on ancient cognitive theory, the philosophy of emotion, ethnography, and Lucan, but I promise if I bring up Aristotle here it will be purely for the "COOL!" factor.) Words are what I do. I'm a writer by hobby and a geek out of sheer passion. Above all else I love story, in all its forms. Told over a set of dice, in verse, interactively through a video game, on the big screen, small screen, or in ink and paper, it's the blood in my veins.
So what will I be doing here?
Every story needs a setting, and before Narnia, Middle Earth, and Wonderland there was Aeaea, Asgard, Hyperborea, and the Land of the Lotus-Eaters. As long as we have been telling stories we've been inventing new worlds to set them in, and my goal is to spend some time exploring these worlds. I'll begin with my own bailiwick, which is the Greco-Roman world, and go from there. I am, of course, eager to hear any suggestions any of you might have.
Walk with me, if you're so inclined, and let's see what we shall see.