What's Next for HBO?
What's Next for HBO?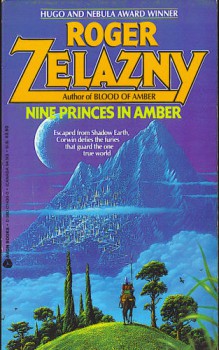 Now that Game of Thrones is a success and American Gods is on deck for production, what should HBO tackle next? Considering that they've got one series covering the Sexy Dead People genre, another one for Epic Fantasy, and a third covering Modern Ironic Fantasy, what fantasy genre has been left out? It seems to me that the obvious next choice should be either Napoleonic fantasy or classic High Fantasy. I don't think they'll consider anything that smells of science fiction proper. Steampunk, being the flavor of the month, might appear to be obvious, but I don't think it has enough of a following to carry a televised series. On the Napoleonic side, Naomi Novik's Temeraire novels would be a good choice, but there too I am dubious that there has been enough sales success.
On the High Fantasy side, I desperately hope that no one will consider the execrable The Wheel of Time; while I would love to see Zelazny's Amber make it to the screen, it's probably a bit too obscure for mainstream adaptation. Tolkein and Lewis have been done by Hollywood, so who does that leave? Moorcock? That's not going to happen. Dragonlance? It's got the scope and story depth, but might do in the D&D-hating New York Times reviewer and the dork factor is probably too high. The Seeker ruined all future prospects for The Dark is Rising, which is probably too juvenile anyhow; that would also be the case regarding The Chronicles of Prydain even if Disney didn't still control the rights.
Which means that we're probably going to eventually get stuck with Anita Blake and her damned interminable multi-species orgies.