Happy 80th Birthday, William Shatner!
Happy 80th Birthday, William Shatner!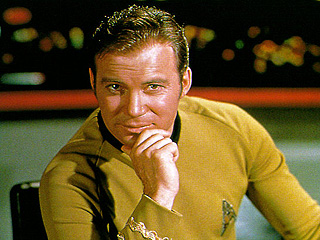 My fellow Canadian William Shatner turns 80 today.
For much of my life I watched him, in his role as Captain Kirk, help program Americans to accept Canadians as their leaders.  Made things a lot easier when I moved to the U.S. in 1987 to finish my Ph.D, let me tell you. Not to mention numerous D&D games, in which elves (and anything else with pointed ears) immediately referred to me as "Captain."
It did not, unfortunately, make picking up girls easier. For which I blame fellow Canadians Dan Aykroyd, Mike Meyers, and especially Jim Carrey. Doofus.
Anyway, back to Shatner. The Great One was born on March 22, 1931, in Montreal, Quebec. He had a starring role in Roger Corman's 1962 film The Intruder and numerous appearances in film and television, including the classic Twilight Zone episode "Nightmare at 20,000 Feet," and "Cold Hands, Warm Heart" for The Outer Limits. In 1964 he guest-starred with Leonard Nimoy in The Man from U.N.C.L.E. episode "The Project Strigas Affair." I'm serious — check it out. Shatner plays a pest exterminator, and Nimoy a sinister-looking assistant Balkan diplomat. It's sort of like watching the Trek episode "A Piece of the Action," if you're drunk enough.
From 1966 to 1969 Shatner was cast as James T. Kirk, captain of the USS Enterprise, in the role that defined his career, and made things easier for a generation of Canadians living in the U.S. He reprised the role in Star Trek: The Animated Series from 1973 to 1974, and in seven Star Trek feature films between 1979 to 1994. He was a lead in the popular Boston Legal, currently stars in the CBS comedy $#*! My Dad Says, and has a cameo in the upcoming Horrorween.
Happy Birthday, William Shatner! You are a god among men.