Are Joe Abercrombie's Novels "Poison to Both the Reader's Mind and Culture?"
Are Joe Abercrombie's Novels "Poison to Both the Reader's Mind and Culture?"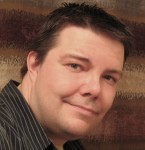 So I've been enjoying the fascinating debate on modern epic fantasy between Leo Grin and author Joe Abercrombie. It opened with Leo's absorbing essay on what he sees as the profound flaws in modern fantasy in general:
I used to think I was a fan of the genre known today as fantasy, and specifically the subgenres of High Fantasy and Sword-and-Sorcery… But it was only recently, after decades of ever-increasing reading disappointment, that I grudgingly began to admit the truth: I don't particularly care for fantasy per se. What I actually cherish is something far more rare: the elevated prose poetry, mythopoeic subcreation, and thematic richness that only the best fantasy achieves, and that echoes in important particulars the myths and fables of old. This realization eliminates, at a stroke, virtually everything written under the banner of fantasy today.
And in writers like Joe Abercrombie in particular:
Think of a Lord of the Rings where, after stringing you along for thousands of pages, all of the hobbits end up dying of cancer contracted by their proximity to the Ring, Aragorn is revealed to be a buffoonish puppet-king of no honor and false might, and Gandalf no sooner celebrates the defeat of Sauron than he executes a long-held plot to become the new Dark Lord of Middle-earth, and you have some idea of what to expect should you descend into Abercrombie's jaded literary sewer.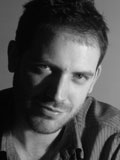 Joe has responded to this description with typical humor:
That sounds … kind of interesting to me, actually, but I dimly percieve that Leo doesn't like it.  Your mileage may vary, of course.  But why all the fury, Leo?  Relax.  Pour yourself a drink.  Admire your unrivalled collection of Frank Frazetta prints for a while.  Wrestle the old blood pressure down.  When an old building is demolished to make way for a new, I can see the cause of upset… But books don't work that way.  If I choose to write my own take on fantasy, what gets destroyed?
As he has done in the past, Leo lays the blame for many of the ills of the modern era on liberals.
In the end, it's just another small, pathetic chapter in the decades-long slide of Western civilization into suicidal self-loathing. It's a well-worn road: bored middle-class creatives (almost all of them college-educated liberals) living lives devoid of any greater purpose inevitably reach out for anything deemed sacred by the conservatives populating any artistic field.
Whereas Joe argues it's really about moving the genre forward:
To me, it's not really about politics, and it's got nothing to do with sides, just various writers coming at a genre with their own set of unique concerns, influences, interests….It's so shrill.  So absurdly over-the-top and apocalyptic.  Surely the hallmark of western civilzation is variety, richness, experimentation.  If we all settled for repeating the same-old we'd still be stuck in the dark ages, no?  We'd certainly have no Tolkien and Howard, who were bold enough to try to do new things with established forms.
The title quote above is taken from Leo's description of Joe's The First Law trilogy in the comments section to his post:
That's not realism, it's nihilism, and it's poison to both the reader's mind and culture.
Leo ends his post with "To be continued…", so I expect this debate to continue for a while.
Leo was the founder and editor of the Robert E. Howard literary journal The Cimmerian, and the designer of the current version of the Black Gate website. Joe is the author of The First Law trilogy and Best Served Cold.