Goth Chick News: "Slasher Films"… Really?
Goth Chick News: "Slasher Films"… Really?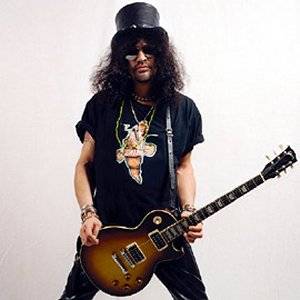 I was right on the verge of having a field day with this and it couldn't have come at a better time.
It starts with today being exactly 24 hours past my usual Black Gate deadline. The events leading up to this would appear to be insignificant, but trust me when I say their aggregated affect — culminating in the toilet set being left up (again) in the "unisex" Black Gate bathroom — had wreaked utter havoc with my normally cheery disposition.
But then a ray of sunshine penetrated the underground bunker of the Goth Chick offices; a statement so rife with possibilities that I was mentally riffing on it before the final syllable was spoken.
"Slash is starting a horror movie production company."
Oh yes, it was going to be a good day after all.
Let me back up and color this in a bit for you.
The year is 1988 and a hair band out of Los Angeles called Guns n' Roses finally scores a number one hit with "Sweet Child o' Mine." There's a guy with a wild mass of long, frizzy black locks, banging away on lead guitar who was christened Saul Hudson when he was born in Hampstead, England but was now know by the far cooler name "Slash."
Yep, that Slash.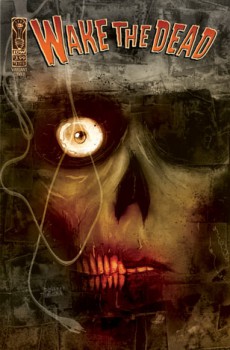 If you were still eating pureed peas in the second half of the 80's, then you may recognize Slash from Guitar Hero III: Legends of Rock or seen him in one of those VH1 profile shows.
And though he is a very talented writer of music, responsible for the most well-known of Guns n' Roses' songs, he really isn't someone normally associated with movies.
As an example, Slash appears uncredited as a mourner at the funeral of an over-dosed rock star (played by Jim Carey) in the Dirty Harry movie The Dead Pool (1988) but then doesn't show up again until 1994 as a bit player in the TV series Tales from the Crypt.
There are a few more appearances to his credit, but in these he's just playing himself.
So here we are, back in mid-January in Chicago, which this year is redefining the word "cold," and me slogging through what is shaping up to be the sort of week that even a latte served by a averted-eyed intern could not improve, when one of the many spotty youths who hang around the upper floors jonesing for some residual coolness, drops the amazing tidbit right into my lap.
"Slash is starting a horror movie production company."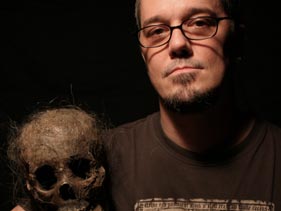 And as I said, I was on the verge of having a field day with this. Because when I leapt to position behind the keyboard to commence with the research that would surely yield a virtual plethora of snarky material, fueled by lake-effect cold and my recent experience with the raised toilet seat, something entirely unexpected happened.
I actually got a little interested in the information I was finding.
The production company called "Slasher Films" is set to debut four new flicks, with one being an adaption of Steve Niles and IDW Publishing's Wake the Dead.
Niles is partially credited with bringing horror comics back to prominence, authoring such works as 30 Days of Night, its sequel, Dark Days (IDW Publishing), and Criminal Macabre (Dark Horse Comics).
I found a quote where Niles told the LA Times Hero Complex,
We want to recapture the quality of horror like they made them in the '70; horror where you care about the characters and story. With Wake the Dead, Jay Russell, Slash and I hope to make a horror movie that sticks with you long after you've seen it.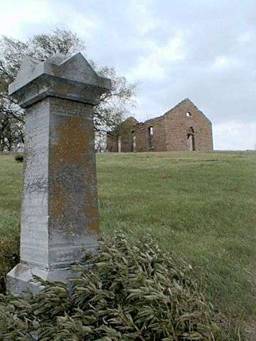 Well alrighty then.
The other three projects break down like this: Nothing to Fear will reportedly be about the real town of Stull, Kansas, which many believe to be the 'gateway to hell,' while Theorem tells the story of a mathematician who discovers the equation for evil.
There's also The Other Kingdom, which seems like a pretty by-the-books zombie flick.
Incidentally, I had a look around for information on Stull, Kansas and found so much I'll have to tell you about it later.
But click here for a great story of why this tiny little prairie town is considered one of two places on the planet where Satan himself drops by for a visit.
After learning all this, I have to admit that I'm rooting for Mr. Saul Hudson, aka "Slash" and am powerfully curious as to what made him take this left turn away from the music business and into horror movies, turning up some very intriguing story-lines along the way.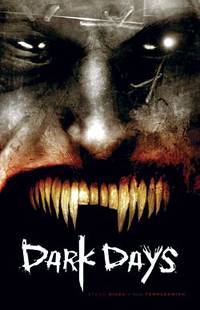 And though it would be really great if she could, I doubt that our new friend Catherine Mary Stewart could broker an introduction, so I'm undertaking another week of cyber-stalking to see if I can ask Mr. Hudson this very question myself.
Maybe he'll even let me call him Slash.
In the end, I missed out on the joy of pulling "Slasher Films" limb from limb for your entertainment but if you'd like to give it a go, or provide another target for my sarcasm leave a post or drop me a line directly at sue@blackgate.com