A Critical Appreciation of James Enge
A Critical Appreciation of James Enge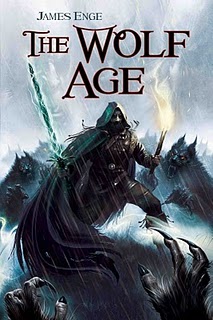 No sooner does our man James Enge — World Fantasy Award-nominated author, Black Gate blogger, and international man of mystery — appear on the scene with his third novel The Wolf Age, than Western Civilization finally begins to acknowledge his genius. The latest accolades are courtesy of John H. Stevens at SF Signal:
Enge has described in his Black Gate interview how he "took a big hammer" and smashed away at Morlock to transform him from a "mopey Byronic wish-fulfillment self-image" into a more flawed character. He did this to a large extent to get away from what he saw as the "wish-fulfillment" in much of fantasy fiction. But after reading Enge's work it is clear that he has continued hammering away at fantasy to bend it into spooky and unconventional shapes…

His third novel has a richer texture to its plot, and this makes it the most enjoyable, and in some ways the most profound, of his major works to date… There is a surer hand at work here, and a smoother progress in the story than in the first two novels.
Stevens links to much of the recent coverage of James, and includes what is already my favorite quote of the year, from an interview with James at Civilian Reader:
I like Zelazny's description of his masterwork, the original Amber series: 'a philosophical romance shot through with elements of horror and morbidity.' That's what I try to write: philorohorrmorbmance.
Sample chapters from The Wolf Age are available here.
The complete Critical Appreciation of James Enge is available here.