Goth Chick News: 13 Questions for Catherine Mary Stewart
Goth Chick News: 13 Questions for Catherine Mary Stewart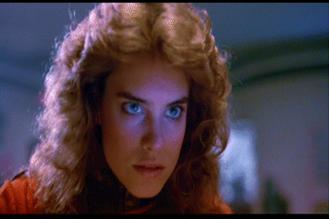 The gentlemen staff of Black Gate tirelessly seeks out ways to entertain you. There have been cross-country zeppelin rides and waist-high stacks of manuscripts to pour over, seeking only the crème de la crème of stories to tell and the most interesting tidbits to pass along. The boys often go for days without showering, living only on beer and pizza while spending countless, sleepless hours reading the latest comics or playing the latest video games; all for your enjoyment and approval. During these marathon sessions of creativity, toilet sets are left up and the communal fridge sprouts intricate science experiments, which I am sure have some unobvious value.
It's exhausting to watch, really.
But here in the underground bunker of Goth Chick News, we're generally just concerned with the tequila supply and whether plugging in the blender while five Xboxes are going upstairs will cause a breaker to trip.
That is, until two weeks ago.
It was then that I brought you a collection of favorite scary movies from the 80's, gleaned from an outwardly cool-looking, mixed group of New Years Eve revelers; with a goal to either remind you of a picture you'd forgotten, or tempt you into something classic that you may never have heard of.
As it turns out, plenty of you have heard of Catherine Mary Stewart.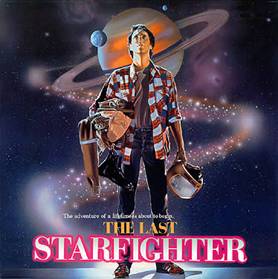 You may have known her from her early role in Days of Our Lives or you may have seen her in starring roles in The Last Starfighter and Night of the Comet.
Whatever the case, the letters came pouring in and I was forced to venture upstairs where the cell phone reception is better, and start making calls to track Ms. Stewart down.
It seems you were all curious to find out what she's been up to since the fabulous 80's and I, once again, have been turned into a stalker at your request.
I was pleased to discover she's a really nice person who didn't mind being stalked, and who graciously agreed to an interview just as soon as she changed her phone number and email address.
So here goes…
An Interview with Catherine Mary Stewart
Conducted and transcribed by Sue Granquist, January 18, 2011
GC: I read that you come from a very academic family and yet you caught the acting bug. How did that happen and was it to meet guys?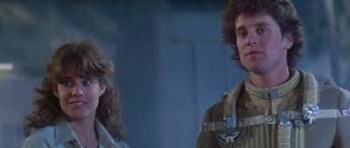 CMS: Was it to meet guys!? That's so funny!! That's what guys always say, isn't it?? NO, it wasn't to meet guys….:)
I resisted acting at first. I have to put the responsibility square on the shoulders of my mother. I think I was fairly animated in general, personality wise and when it became clear that academia wasn't necessarily my obvious path, she encouraged me to study drama in school.The thought of standing up there in front of people and "acting" scared me to death, but I took the leap and loved it instantaneously!
She also tricked me into going to dance class. I had taken ballet as a young girl but didn't like it too much. I gave it up but I was always told I had the perfect dancers feet and body.
My mum never forgot that and found this jazz dance class that was being offered when I was 14. I finally agreed to do a class "once!" Well, as it happens, once was enough! I LOVED IT!
So apparently performing was in my blood. The dance was what eventually got me into acting professionally. I was very serious about dance and was continuing on with my training in London, England when I auditioned as a dancer for a rock musical called The Apple.
I ended up with the lead role and the rest is history!
GC: Many of us first "met" you as Kayla Brady on Days of Our Lives, but this wasn't your first role. Tell us about you got to Hollywood from your home in Alberta, Canada.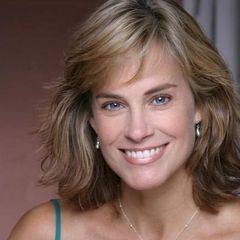 CMS: As I mentioned above, my first professional role was in The Apple cast in London, England. I returned to my hometown of Edmonton after the shoot for Christmas and was cast in a comedic ski movie called Powder Heads. I returned to London and was cast in a small role in Sylvester Stallone's Night Hawks.
I decided that it might make sense to check out Hollywood. I managed to find an agent, and it was almost a year before I landed the role of Kayla.
GC: Every guy in the dorm was in love with you. I just have to ask, what was it like being young and famous in 80's Hollywood?
CMS: Thankfully it was nothing like it is now. I'd think it would be tough being famous and followed around everywhere by paparazzi, etc. I was self-conscious just shopping for groceries. A lot of people recognized me from Days…
I have to say though, I had a wonderful time. I enjoyed working and being cast just based on who I was. An actress friend of mine called me up one time and joked that she was reading for a role that was "A Catherine Mary Stewart" type. That was pretty wild. We joked that I should go read for it and see if I get the role!
I made a little money and could pretty much do what I wanted. I was not a party girl, never was, but I had fun.
GC: Was The Last Starfighter your first big movie role?
CMS: The Last Starfighter was certainly my first big movie role in this country.
GC: The Last Starfighter was one of the first movies with a video game tie in and special effects that were fairly cutting edge at the time. What are your favorite memories about playing Maggie?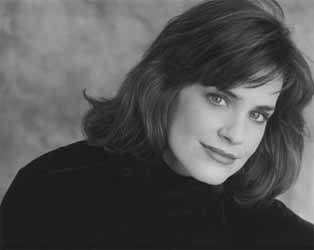 CMS: The special effects were totally cutting edge! They literally created programs for the digital effects for The Last Starfighter, that are the foundation for digital effects today. Effects that had never been seen before. I didn't know that until the 25th anniversary screening where this was all discussed.
Shooting this movie was one of the best experiences I've had. The director Nick Castle, was a dream to work with and he set the tone on the set. Lance Guest was so wonderful and professional. He brought the best out of me. We're all still friends today. It was an amazing opportunity to play Maggie. It established me in LA.
GC: Starfighter has become a cult classic with a recent "25th anniversary edition" released. What did you think about the movie at the time you were filming it? Did you ever imagine you were part of a production that would have a second generation following?
CMS: At the time I didn't really think about all those things. I was really just in the moment. I remember being astonished when Chris Hebert announced that he hoped to win an Academy Award for his portrayal of Lewis. That sort thought or foresight never entered my mind! So you can imagine how blown away I am with the attention almost 30 years later!
GC: You worked along side the great Robert Preston in his last movie role. Do you have any favorite memories to share?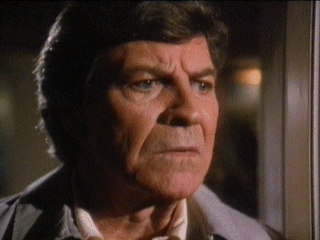 CMS: Sadly, Robert Preston and I didn't have any scenes together in the movie. I was totally bummed… (there's a term that will age me…)
Just by chance one day when I was called to the studio to do some pick up shots, Robert Preston was there too. He had just finished working and we were introduced. He took my hand and kissed it saying, "It's a pleasure to meet you, Catherine…"
I was a blubbering idiot. He just glowed. He had the presence of a true movie star. His voice was like butter… I melted.
I also swore I would never wash my hand, but eventually I had to face the reality that my hand would be disgusting if I never washed it again…. Anyway, it was one of the most wonderful, memorable moments in my life.
(GC Note: Legendary Hollywood actor Robert Preston made two more TV appearances after his role in TLSF and passed away in 1987.)
GC: Night of the Comet is one of my personal favorites. Was it as fun to shoot as it looked?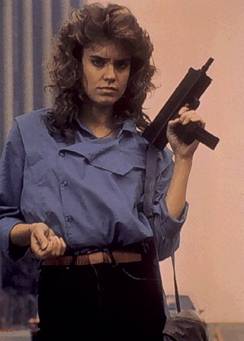 CMS: We did have fun shooting Night of the Comet. I loved my character, Reg. She is what attracted me to the movie in the first place.
I love her strength, independence and street smarts. It's always unusual to find a strong female character that carries a movie, let alone two in the same movie!
It was a small budget so we all had to work together, shooting at weird hours, sometimes doing our own make-up and hair and in general really collaborating.
GC: Though Night of the Comet has a lot of humor, it is largely a zombie movie with you as the action hero. What were your biggest challenges with a role of this kind?
CMS: I LOVE the action stuff so that wasn't a challenge at all. One of my favorite scenes was fighting the zombie and being tossed around.
As we were shooting there was some debate as to whether or not we would make it a serious, scary zombie horror movie, or keep it kinda tongue in cheek so we shot many scenes two different ways. The original concept was the more humorous path and I'm so thankful that it ended up the way it did. It makes the movie unique.
In terms of being really challenging, I just love acting so the more challenging the more satisfying.
GC: Your acting resume has its fair share of darker roles. What genre do you personally enjoy the most?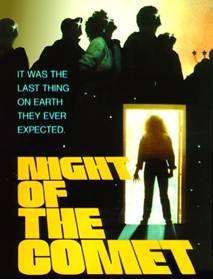 CMS: Horror is a gas, man!! I love the makeup and the blood and the guts and all the crazy creativity that goes into making it as crazy as possible and something that hasn't been seen before. I'm not into reality/horror but I love cartoon/horror.
GC: What have you been working on lately and where can you fans see you next?
CMS: Lately, I seem to playing my share of middle aged, unhappy, alcoholic, rich women! That's fun too! I've been in several movies for Lifetime and Hallmark. I did a movie that was released this fall called A Christmas Snow.
As you can imagine, it's a Christmas movie. I play a curmudgeonly woman who's never been able to forgive her father for abandoning her and her mother as a child on Christmas Eve. Through an odd set of circumstances she gradually learns the power of family, love and forgiveness.
A Christmas Snow is being reworked into a musical and I am to reprise my role. It's going up in Branson, MO., next fall. That should be fun!
GC: I see that there is a petition going around to get you on Dancing With the Stars. Is this something you'd really be interested in doing if your fans are successful?
CMS: I would LOVE to do DWTS! I watch it every season. It might kill me but I'm willing to take that chance, so the READERS PETITION is here. Also, join my Facebook fan page.
OK, I'm done with the plugs…
GC: I read that you have two kids. Have they watched your early screen appearances and if so, what do they think?
CMS: I do. They are both teenagers now, but a few years ago they had separate sleepovers for their birthdays that included the same activity of screening movies. Two of the movies they screened were Night of the Comet and The Last Starfighter. It made me smile. I'm just their mom in the end and boy if anyone wants to stay grounded, have children! They are totally not impressed with what I do, in any obvious way, anyway. I have a feeling there's a little pride in there somewhere.  🙂  They are the greatest thing that ever happened to me or ever will. I love every second of being a mom!
---
Well there it is. Now go sign the readers' petition to get Catherine Mary Stewart on Dancing with the Stars and pick up a copy of the 25th Anniversary Edition of The Last Starfighter; it's a ton of fun.
And if there's anyone else you'd like me to track down for you, be assured I'm here just to do your bidding. Post a comment or drop me a note at Sue@blackgate.com.