Wizard and ToyFare Magazines Cease Publication
Wizard and ToyFare Magazines Cease Publication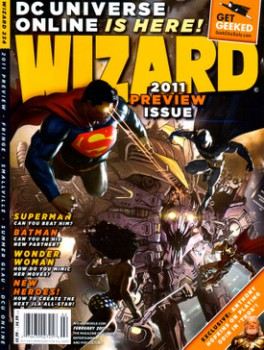 Longtime comic magazine Wizard, once one of the most popular publications in the industry, has folded. Its sister magazine ToyFare, dedicated to pop-culture toys and action figures, has also ceased publication. Both magazines were owned by Wizard Entertainment.
Wizard was launched in 1991, near the height of the "speculator boom," fueled by the arrival of Image Comics and the rise of superstar artists such as Todd McFarlane and Jim Lee. Dedicated to covering news, pricing trends, and personalities in the field, Wizard quickly captured a large readership and brought real production values — including glossy paper, full-color interiors, and rock-star journalism — to comic fandom for the first time.
With its regular Wizard Top 10 and Market Watch columns, which reported on the "hottest back issues" of the month and predicted future price trends, Wizard catered to a new generation of fans and buyers who purchased comics chiefly for their collectability and perceived future value.
It also shared much of the blame when the comic marketplace collapsed as those speculators, burned by numerous bad investments, fled the market in the late 90s.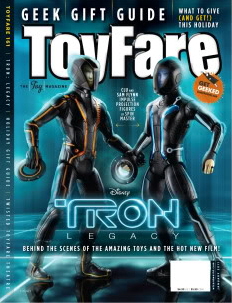 Two-thirds of comic book stores across the country closed between 1993 and 1997,  many major publishers were driven out of business, and even Marvel Comics declared bankruptcy in 1997.
For most of its life every issue of Wizard also had a price index, allowing collectors to track the price of their latest hot comics month-to-month (but I only read it for the articles).
At the peak of its popularity Wizard sold over 110,000 copies/month through Diamond alone.  With its final issue, that number had dropped to 17,000.
Publisher Wizard Entertainment made this announcement yesterday:
Wizard Entertainment is ceasing publication of the print magazines Wizard and ToyFare. Wizard World, Inc. will begin production of the online publication 'Wizard World' beginning in February. We feel this will allow us to reach an even wider audience in a format that is increasingly popular and more readily accessible."
Wizard Entertainment continues with its other ventures, including the Chicago Comic Con and many other conventions. Their website is here.