Goth Chick News: We're Bats About New DVD Releases!
Goth Chick News: We're Bats About New DVD Releases!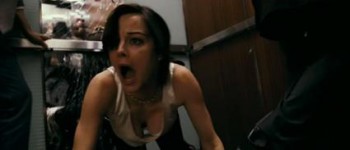 The holidays are over and according to AccuWeather, approximately 70% of the United States has snow on the ground and for a whole lot of you, this may be just a rare enough occurrence that for the moment, you're mildly amused. But trust me when I tell you the novelty of throwing it at each other, sliding down it, or for a select group of you, writing your name in it, is going to wear off. And that's when the cabin fever sets in.
The reality is that 70% of otherwise (fairly) stable Americans are trapped like rats with family members, classmates or co-workers for another two months at minimum. We are all now horror-movie fodder, Steven King style, holed up without sunlight and fresh air; susceptible to maddeningly repetitive sounds like the British accent on that lizard in the insurance commercials, until the only remaining coherent thought is squishing him flat in your uninsured Hummer.
Or maybe that's just me.
The point is, you're in need of mind-diverting entertainment until the thaw comes; before you end up being the subject of an HBO special and some Dancing With the Stars contestant is playing you… badly.
And that's where Goth Chick News comes to the rescue with our first ever ranking of new DVD releases. There's a whole plethora of ways for you to get your pasty-white hands on something decent to watch, without having to slide sideways into the nearest video store. And to help you make a decision, this semester's brilliant batch of intellectual interns has come up with a highly scientific rating system. They've since been sent outside to stand in the shoveled-out Black Gate parking spaces until the boys get back from TGI Fridays.
So open your Netflix queue in another window, and let's get started pulling you out of that funk.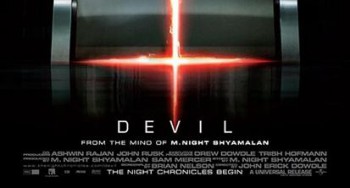 Maybe not the best choice if you're already feeling claustrophobic in your basement bedroom, but this psychological roller coaster ride is the perfect choice for getting your heart rate up.
Five seemingly ordinary and unconnected people get trapped in an elevator, and one of them is Satan in disguise.
M. Night Shyamalan assumes a much more suitable role as the writer of this nail-biting horror flick, as opposed to the director of his last few nose-holding money suckers.
Goth Chick Rating:




Yes, it's another vampire flick.
But it's also mostly an action movie based on the premise that if vampires recklessly make more and more vampires, eventually everyone will need blood and no one will be alive to make it.
It's the politics and violence of a Middle East oil embargo, only with really hot undead in designer suits.
Sam Neill, while being woefully mis-cast, is still as fun to watch as Celine Dion going over a cliff in my grandmother's Grand Prix while singing "My Heart Will Go On."
Goth Chick Rating:


Okay, so it's a cartoon.
But what's not to love about a B-list evil genius trying to find a way to get back into the headlines?
There are several layers of humor in this one so it's big-kid entertaining, but what really got me was the fact that the DVD comes with an inflatable "minion" in the box.
And you know how much I've always wanted minions. SOLD!
Goth Chick Rating:



It's an enigma wrapped in a conundrum bent around a riddle.
Don't try to figure it out or you'll strain a synapse.
Just bask in the glory that is Leonardo DiCaprio running through the most amazing effects we've seen in a long time.
And check out Leonardo's side kick; that little kid from the Rosanne sitcom has some fairly impressive skills.
Goth Chick Rating: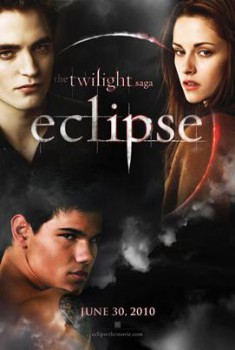 Well, it's a new release and it has some semblance of vampires and werewolves in it.
So as much as I tried, I couldn't ignore it entirely.
Angst-y, lip biting teenaged girl continues to pine for glittery, non-blood sucking, celibate vampire guy while incredibly hunky werewolf guy pines for angst-y girl.
Watch at your own risk.
Goth Chick Rating:

(Coming February 1st)
The American version of the Swedish original starring my favorite little juvenile assassin Chloe Moretz from Kick-Ass as a vicious (non-sparkly) vampire in a ten-year-old girl's body.
It's a monster movie in the old Hollywood style and if you can't wait until February, hold yourself over in the interim by watching Let the Right One In.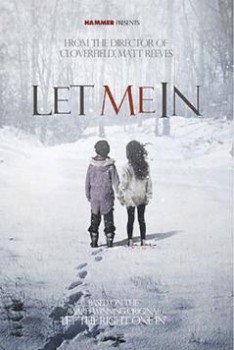 The English subtitles aren't even that distracting and you'll enjoy the thoroughly darker, more hopeless mood than the first version, which allows the very recent remake to stand entirely on its own merit.
Goth Chick Rating:




So there you have it kids. Now take your hand out of that blender and get busy distracting yourself.
While you're at it, drop us and your fellow Blackgaters a line and tell us what you think we should all be watching.
You can post here or email me directly at sue@blackgate.com.
PS: Thanks to you, I was able to pimp the dozens of emails I received last week to score an interview with your favorite 80's mall-movie heroine, Catherine Mary Stewart! Watch this space for everything you ever wanted to know about The Last Starfighter and Night of the Comet. Coming Soon!