Blood of Ambrose Nominated for World Fantasy Award
Blood of Ambrose Nominated for World Fantasy Award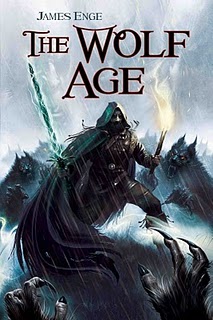 Locus Online reports that James Enge's first novel Blood of Ambrose, part of his Morlock series, has been nominated for a World Fantasy Award for Best Novel of the Year.
The other nominees are The Red Tree by Caitlín R. Kiernan, China Miéville's The City & The City, Finch by Jeff VanderMeer, and In Great Waters by Kit Whitfield.
Morlock first appeared in "Turn Up This Crooked Way" in Black Gate 8. Since then he's returned to our pages a total of four times, most recently in the novella "Destroyer" in Black Gate 14. All the Black Gate stories, plus many others, were collected in This Crooked Way, the second volume in the series.
Howard Andrew Jones also published three Morlock tales in the late, lamented Flashing Swords e-zine. Morlock's most recent appearance was in the new Eos anthology Swords and Dark Magic. You can learn more about the origin of Morlock in Howard's lengthy Black Gate interview with Enge here.
The complete list of World Fantasy Award nominees is here.
In other Enge news, Publisher's Weekly has given the third Morlock volume, the upcoming novel The Wolf Age, a starred review, saying:
Werewolves clash with legends in the harrowing and beautiful third novel (after 2009's This Crooked Way) detailing the epic travels of enchanter Morlock Ambrosius. Following a string of bad luck, Morlock is incarcerated in the werewolf fortress of Vargulleion… Enge's elegant prose perfectly captures Morlock's terse and morbid nature, which thrives in the vicious, honorable werewolf nation. Numerous intimate, complicated, and contentious relationships provide depth and gravity to the grim tale, which will enthrall fans of the dark and sinister.
The Wolf Age will be published by Pyr in October.
Congratulations James — on both the boffo review, and the nomination!  They are richly deserved.