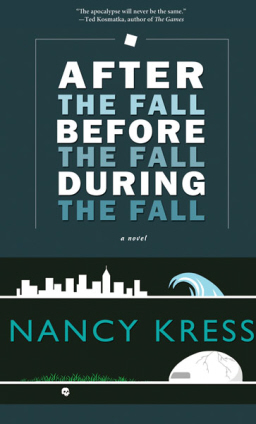 Major award-granting institutions continue to heap accolades on books I haven't read.
This is a chronic problem. I think the guidelines should be changed to allow voters to select a specific title, "No Award," or "Wait, wait, I haven't read any of the nominees yet!"
Until that happy day, we continue to report on tantalizing books and short stories that we haven't personally enjoyed yet. It's a curse.
The 2012 Nebula Awards were presented Saturday, May 18, 2013 at SFWA's 48th Annual Nebula Awards Weekend San Jose, California. The winners were:
Novel
2312, Kim Stanley Robinson (Orbit)
Novella
After the Fall, Before the Fall, During the Fall, Nancy Kress (Tachyon)
---