Black Gate Online Fiction: "The Turtle in the Sea of Sand" by Mary Catelli
Black Gate Online Fiction: "The Turtle in the Sea of Sand" by Mary Catelli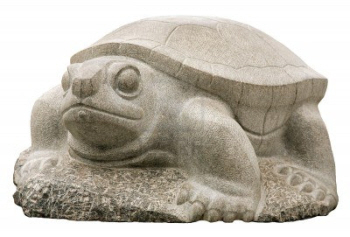 It was just a turtle made of stone. But why were so many people willing to kill for it?
"Leave." The man's voice was low but intense. "You should not have come. These wizards are beyond you."

What did this man know of the docks? Thinking that hiring Kyre meant that Kyre could let him be robbed and do nothing?

"No one robs me," said Kyre, drawing his knife. The man looked taken aback. "Don't you know how much my name means to me? Did you think I'd let these knaves drop it in the dust? I took your coin."

The man's tongue touched his lips. After a moment, he said, "You'll not stop them with only that knife."

Kyre shrugged. He could not let this man know that he had never killed before. "I'll help you."
Mary Catelli started writing in her teens, when deprived of books to read. After a while, she started finishing the stories. Since then, her short stories have appeared in various Sword and Sorceress anthologies and Weird Tales. She is working on a novel. She lives in Connecticut, where she works as a computer programmer.
The complete catalog of Black Gate Online Fiction, including stories by Michael Penkas, Vera Nazarian, Robert Rhodes, Ryan Harvey, Nina Kiriki Hoffman, E.E. Knight, C.S.E. Cooney, Howard Andrew Jones, Harry Connolly, and many others, is here.
"The Turtle in the Sea of Sand" is a complete 4,800-word tale of adventure fantasy offered at no cost.
Read the complete story here.