Ellen Datlow on Hating One of My Questions, a Brief History of Science Fiction Publishing, and What Kind of Short Fiction Writers She's Looking For: An Audio Interview
Ellen Datlow on Hating One of My Questions, a Brief History of Science Fiction Publishing, and What Kind of Short Fiction Writers She's Looking For: An Audio Interview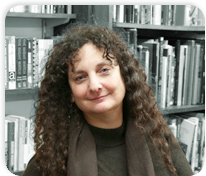 Ellen Datlow is one of the most award-winning, if not the most award-winning, editors in science fiction and fantasy. To date, she has won four Hugos, three Bram Stoker Awards, nine World Fantasy Awards, two International Horror Guild Awards, two Shirley Jackson Awards, and five Locus Awards.
Regular readers of Black Gate will remember her brief interview calling for backers for a Kickstarter Campaign, and readers delivered in a big way. Her campaign was funded and even reached a stretch goal, and that anthology, Fearful Symmetries will be open to submissions May 1, 2013, so if you have a horror story to submit, mark your calendar. Details will be on the Kickstarter campaign page.
Interview with Ellen Datlow
Conducted by Emily Mah, March 2013
Emily Mah Interviews Ellen Datlow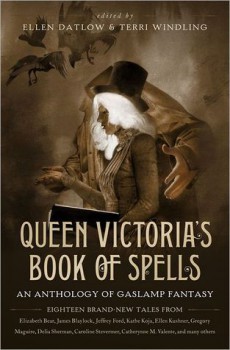 Click on the link above to hear me interview Ellen Datlow, whom I've had the privilege of knowing for over a decade. She was my fifth week instructor at Clarion West and has never, ever bought a story of mine – which I might be bitter about if she didn't always state concise and accurate reasons in each and every rejection letter. The interview runs about forty-five minutes long.
In it, we discuss the path of her career, how she got into publishing, and eventually editing, short fiction. She shares anecdotes about the various editing jobs she's had leading right up to today. And yes, she tells me she hates one of my questions (but, as you'll hear, we laugh about that) and offers to show you her couch. Alas, the interview is audio only. If it's any consolation, we had video problems, so I didn't get to see her couch either.
Prepare for a thorough history that names just about everyone who's anyone in the genre. As an editor who's worked with writers since the seventies, she's made a lot of personal and professional connections that compile into an enviable set of anecdotes.
~Emily